Famous for her clueless Philomena Cunk character on Charlie Brooker's Wipe, Diane Morgan returns in Sharon Horgan's new sitcom, Motherland after a successful pilot episode last year on BBC Two.
The 41-year old actress stars as Liz in the six-part series, which was created by Horgan, Father Ted co-creator Graham Linehan, his wife Helen, and Holly Walsh and is about the competitive nest of vipers that is the primary school gate.
Liz is a chaotic, single mother and speaking The Guardian newspaper, she said Motherland is "about kids ruining people's lives. That's basically the gist of it. More kids, ruining more people's lives in different ways."
Morgan added that many mothers found the pilot episode to be uneasily true to life. "Do you know what? I think a lot of mums did," she says. "They will run up to you in the street and go, 'Oh, thank God someone's made a programme about this, because I thought I was the only one. You can see the desperation in their eyes."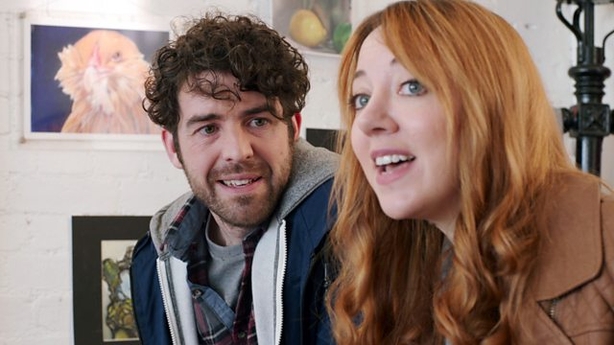 The actress says that the role of Liz seems as as if was written specifically for her. "She's lovely and gorgeous and funny - and she's beautiful as well," Morgan said of Sharon Horgan, who previously devised hit Channel 4 sitcom Catastrophe.
Morgan was on holiday with her boyfriend in Dubai when her agent asked her to audition. "I had just finished filming Cunk On Christmas, and I was absolutely chilled to the marrow and I said, 'Where can we go on holiday that is guaranteed hot? I don't need views. I just need a beach and hot.'
"And then my agent says, 'This script is from Sharon Horgan,' and I read it and thought, 'Oh my God, this is actually funny.' It's really rare to find a script that makes you laugh out loud, and this did."
Horgan was also one of the creators of Divorce, the HBO series starring Sarah Jessica Parker, Molly Shannon and Thomas Haden Church.
Motherland starts on November 7 on BBC Two and on BBC iPlayer.