Simon Cowell did not appear on Saturday night's first X-Factor live show after a fall at his London home saw him being rushed to hospital in the early hours of Friday morning.
According to The Sun the music mogul was given a brain scan after falling down a flight of stairs. "I'm feeling OK. I fainted. I just had a bit of concussion," he told the paper when he returned home several hours later.
Cowell is now resting at home, host Dermot O'Leary told viewers at the start of Saturday night's programme.
Introducing the judges, he said: "Thankfully three of them made it," adding: "You might have spotted one judge is missing - that was because Simon was taken to hospital yesterday. "But he's doing fine, he's back home, he's watching the show. Get well soon, boss."
Not put off by his absence, the three judges joked they were innocent over the incident as O'Leary asked which of them had "put the banana skin at the top of the stairs?"
Louis Walsh said he was downstairs boiling milk, while Sharon Osbourne quipped she was "in the library with the candle stick".
Nicole Scherzinger said: "It was a team effort".
The first live instalment of the singing competition will see the hopefuls tackle the theme of Express Yourself, and the judge's four wildcard acts were also revealed.
Alisah Bonaobra, Leon Mallett, Jack & Joel and Talia Dean were the four acts to return to the competition.
The X-Factor continues at 7.00pm on Sunday night.
58-year-old Cowell was seen being stretchered out of his house in a neck brace after falling down the stairs early on Friday morning.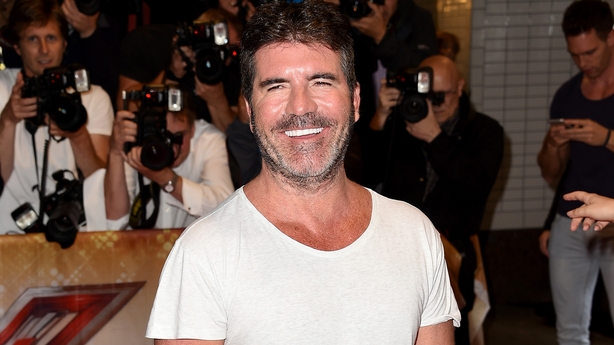 He is believed to have been going downstairs to get a cup of milk to help him sleep when the accident occurred.
A source told The Sun newspaper: ''It's been a scary morning. It was very early and Simon was going down his stairs to get some hot milk because he couldn't sleep.
''He fainted and is thought to have fallen down the stairs. An ambulance was called and he was stretchered out of the house in a neck brace surrounded by worried aides.''
It is not known whether his girlfriend Laura Silverman and their son Eric were at home when the accident happened.