Gavin James told RTÉ Entertainment he "can't wait" to join Niall Horan on his tour of North America, which kicks off in Philadelphia this Sunday.
James, who just released his brand new single Hearts on Fire – the first from his highly anticipated new album that is expected to drop next year, will support Horan on the US leg of his world tour, with the two Irishmen to take to the stage in Philadelphia this Sunday.
The Bitter Pill hitmaker will jet off to the US tomorrow and while he can't wait to get on the road, he still has to sort out his Halloween costume.
"I can't wait, we're starting off in Philadelphia which will be good on Sunday, then to New York," James told RTÉ Entertainment.
"I've to find out what I'm going to dress up as for Halloween, it can't be too hot. I was going to be Chewbacca but that'd be too hot. I'm going to grow out the beard because then I don't have to wear the head bit and I'll look a bit like Chewbacca," he laughed.
Horan announced that James would be joining him on tour in August, and it all started off with the pair having a few pints after one of James' London shows.
"I did a gig in Shepherd's Bush in London and he popped over to the gig because he lives around there. I'd seen him a couple of times before, we'd bump into each other on the whole touring schedule side of things," he said.
"He came to the gig and we had a few drinks afterwards and he was like, 'Do you want to do a tour next year?' and I was like, 'Yeah, I'd love to do that, let's do it'. It worked out really really nice, he's lovely, just a lad, just instantly like a mate that you've known for years."
With all that time on the road together, fans are sure to hope for a collaboration between the two; something James would be up for doing.
"I haven't a clue (if we will work together), I'll see what happens," he said. "I did one gig with him in Los Angeles, it was great craic, the crowd were really good, they were really into it, they were dying to see him… A lot of them, it'd probably be their first gigs so you're really playing to a brand new crowd. It was really good."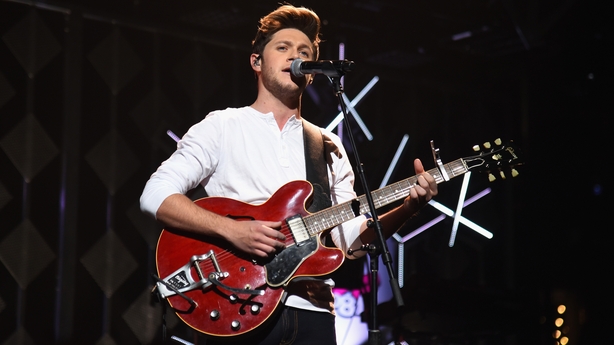 "I think we probably will, it depends how our schedules will match up. But it's really handy, when you look at the tour dates, it's like Philadelphia and another one, and then there's a couple of days off, and then there's another one and a couple of days off; there's loads of little gaps so it'd be nice to get in and work with him, he's a great writer."
Check back in soon for our full interview with Gavin James about his new album, pre-show rituals and more.