If you're going no further than the sofa, here are some tips on what's worth watching on the box over the bank holiday weekend. It's a busy one!
Pick of the weekend
Blue Planet II, 8.00pm, Sunday, BBC One
Remember Blue Planet? That was the breathtaking and visually-stunning series by which all other nature shows will be compared. And here's the follow-up.
This landmark seven-part series will bring viewers face to face with unexpected new landscapes and introduce compelling contemporary stories from the ocean.
Over the course of more than four years, the Blue Planet II team have mounted 125 expeditions, visited 39 countries, filmed across every ocean and spent over 6,000 hours diving underwater.
The first episode, One Ocean, takes viewers on a journey from the intense heat of the tropics to the planet's frozen poles.
Television has never looked better than this.
New and returning shows
Know the Score, 7.30pm, Sunday, RTÉ One
The Jackie Hurley-hosted quiz show returns for a second season of quizzical antics as some of Ireland's top sports stars compete with their buzzers and brains.
Jacqui asks the difficult questions of team captains, horse racing legend Ruby Walsh and Irish rugby great Shane Byrne. On every show, this trio is joined by select members of sport's intelligentsia.
Ireland's Fittest Family, 6.30pm, Sunday, RTÉ One
The fifth season has a coaching line-up that includes season four winner Anna Geary, GAA legend Davy Fitz, returning hero Derval O'Rourke and first time Fittest Family coach and rugby legend Donncha O'Callaghan.
Presented by Mairead Ronan, Ireland's Fittest Family 2017 will see 12 mega-fit families compete against each other to win the coveted title and the €15,000 prize money.
Families featured are the Guilfoyles, Meaghers, Ó Gibnes, Hynes, Ryans, and Smyths.
Ending this weekend
Acceptable Risk, 9.35pm, Sunday, RTÉ One
It's the final episode of the Irish-Canadian drama starring Elaine Cassidy and Angeline Ball.
Despite now knowing who killed Lee, Sarah remains adamant his true killer is whoever set him up as a target in the first place.
Doggedly focusing her attention on the derelict site, Sarah is floored when a leaked document reveals what Ciaran and Lee must have discovered.
A search warrant secured by Emer quickly uncovers the extent of the tragedy, and the lengths that were gone to in order to maintain its secrecy.
At Lee's funeral, and to her surprise, Sarah realises that at least one of their dreams together will come to fruition after all.
The Last Ship, 9.00pm, Sunday, Sky One
It's the season four finale of this pretty daft, post-apocalypic drama starring former Grey's Anatomy hunk Eric Dane who plays navy man Captain Tom Chandler, who's trying to save the world.
With Vellek's plan coming to fruition, Chandler and Slattery employ a risky gambit to stop him.
New to Download
Stranger Things 2, from Friday, Netflix
One of the surprise hits of 2016 was this nostalgia-fest that borrowed a lot from the 1980s - but can the second season successfully follow in the impressive first season's footsteps?
It's 1984 and the citizens of Hawkins, Indiana are still reeling from the horrors of the Demogorgon and the secrets of Hawkins Lab.
Will Byers has been rescued from the Upside Down but a bigger, sinister entity still threatens those who survived.
And of course Winona Ryder is back as Joyce Byers, the single mother of Will and Jonathan Byers.
All nine episodes Stranger Things 2 of are available now.
The Jonathan Ross Show, 9.30pm, Sunday, 3e
Music legend Tina Turner, sports presenter Clare Balding, and The Amazing Spiderman star Andrew Garfield. Plan B performs in the studio.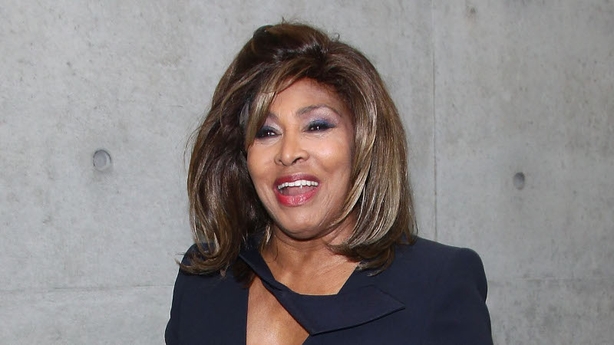 Weekend movies
Loving, 5.50pm, Sunday, Sky Cinema Premiere
Based on a true story, Joel Edgerton and a deservedly Oscar-nominated Ruth Negga play central couple Richard and Mildred Loving, a working-class white man and black woman whose relationship outraged the 1950s' Virginia authorities.
Under anti-miscegenation laws (marriage or cohabitation between two people from different racial groups) they were dragged from their bed and ordered to leave their home state for 25 years.
After an appeal to then attorney general Robert Kennedy their case was catapulted into the public eye and taken to the Supreme Court.
Also:
Now You See Me, 9.30pm, Sunday, RTÉ2
Hugely enjoyable fluff movie with an all-star cast as an FBI agent and an Interpol Detective track a team of illusionists who pull off bank heists during their performances.
Vertigo, 1.20am, Saturday/Sunday, RTÉ One
Hitchcock's psychological thriller has become regarded as the best film ever made. That's debatable, but this is an excellent example of the Master of Suspense's skill and craft.
Weekend Box Set
American Horror Story season 1-6, Netflix
I can't think of a better build-up to Halloween than dipping again and again into this superb anthology series created and produced by Ryan Murphy and Brad Falchuk.
Each season tells a different tale, and there are regular cast members such as Sarah Paulson, Lily Rabe, Kathy Bates and an amazing Jessica Lange, and it's just great fun.
All bar the third season (Coven) provide top-notch entertainment, with Asylum and Roanoke remaining as personal favourites. Enjoy!