If it's chills you're after this weekend, then we may have just the movie for you...
Sinead Brennan picks...
IT: Chapter One (Andy Muschietti, 2017)
There's still time to catch the IT remake in cinemas and it would be the perfect trip this Halloween weekend as it combines chilling tension with out-of-your-seat jump scares, and a healthy dose of Stranger Things-style nostalgia.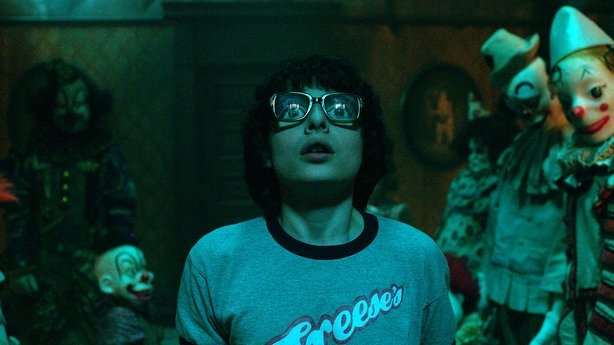 Based on the Stephen King book of the same name, IT is set in the fictional town of Derry, a place where children are going missing and no one seems to be doing anything about it. That is, until a group of kids band together and go on a quest to get to the bottom of the mystery; finding an evil shape-shifting murderous clown to be behind it.
Though there are scares galore, with the opening scene particularly unnerving, it never feels gratuitous as the plot justifies the mayhem. It's an instant classic and a new Halloween viewing staple.
Scare Rating: 3
John Byrne picks...
The Shining (Stanley Kubrick, 1980)
Another Stephen King adaptation, what makes The Shining particularly special - and scary - is the attention to detail applied by director Stanley Kubrick - the low shots, the languorous pace, the subtle (and not so subtle) ways Jack Nicholson's character descends into insanity.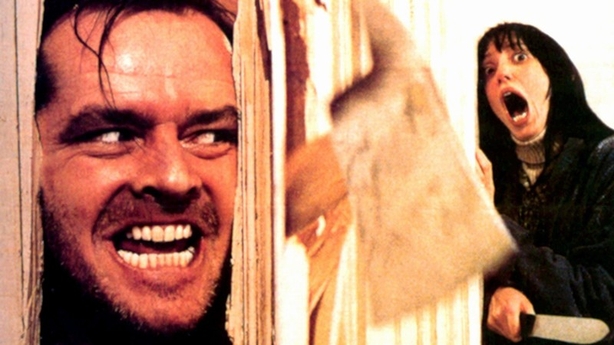 Plot-wise, this is the story of Jack Torrance (Nicholson), a writer and recovering alcoholic, who accepts a position as the off-season caretaker of the isolated Overlook Hotel in the Colorado Rockies. He brings along his wife Wendy (Shelley Duvall) as well as young son Danny (Danny Lloyd), who possesses 'the shining', an array of psychic abilities that allow him to see the hotel's horrific past.
As a bonus, watch Room 237, a 2012 documentary about the film. It's nuts too.
Scare Rating: 5
Laura Delaney picks
Shutter Island (Martin Scorsese, 2010)
Martin Scorsese's psychological mystery will keep you at the edge of your seat until the final credits roll. The deeply unsettling story follows a troubled detective (Leonardo DiCaprio) who takes on a case at a psych ward on a remote island, but quickly begins to lose his grip on reality.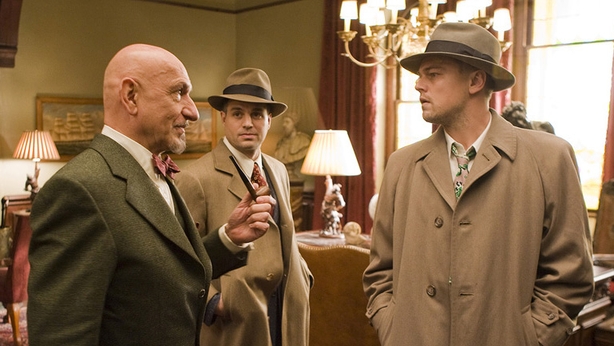 Scorsese delivers eerie twists and terrific scares that are cunningly constructed without having to rely on guts and gore. The movie's densely layered script and expertly-crafted score add to the intensity of each scene.
Shutter Island is much more than a scary movie or a haunting ghost story; it's a riveting and intelligent thriller that will take viewers down a strange and creepy path. By the end of the movie you'll be questioning your own sanity!
Scare Rating: 3
Harry Guerin picks...
Don't Breathe (Fede Alvarez, 2016)
Directed with serious genre smarts and stones by Evil Dead helmer Fede Alvarez, Don't Breathe reunites him with star Jane Levy and takes its inspiration from the old 'one last score' chestnut. Against the wasteland backdrop of Detroit, three teenage thieves decide to rob a blind Iraq War veteran who, they reckon, is sitting on a fortune.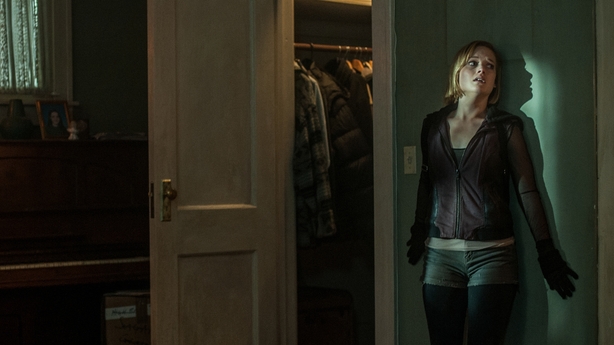 That's the set-up, but to reveal any more plot-wise would spoil your immersion in a movie that has nods to the masters but still manages to deliver real terror from the tropes and has a few tricks up its sleeve too. Even the horror hardcore may discover that Don't Breathe pushes their buttons in ways they didn't expect.
If it's the nasty, stuff-of-nightmares you want you'll get your money's worth. And then some.
Scare Rating: 5
Sarah McIntyre picks...
Get Out (Jordan Peele, 2017)
Jordan Peele's razor-sharp directorial debut Get Out is both an edge-of-your-seat horror and cutting social satire about race relations in the US. Peele sets the film in the world of the white liberal elite to shine a light on insidious racism in a supposedly "post-racial" America.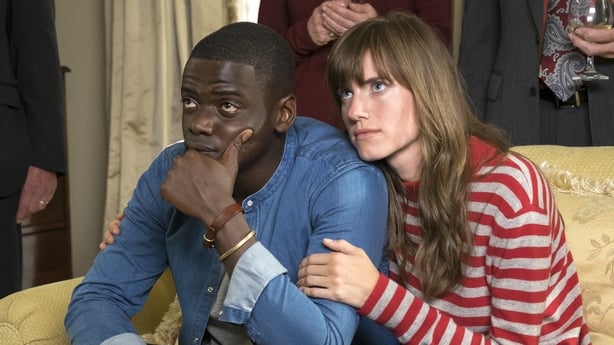 The film opens with Rose, a young white woman, inviting her African-American boyfriend Chris home to meet her parents for the first time. When he asks if she's told them he's black, she assures him that her dad "would've voted for Obama for a third term" if he could have. Hmm.
It's not long before hints of a dark underbelly to her parents' country pile bubble to the surface, from the vacant-behind-the-eyes black servants to the overly interested small talk with her parents' friends. Chris's mounting sense of terror is effortlessly portrayed and a chilling unease runs throughout. Best of all, the unsettling mystery underpinning the plot doesn't disappoint. A must-see.

Scare rating: 4
Alan Corr picks . . .
The Exorcist (William Friedkin, 1973)
It may seem like an overly obvious choice to make for a list like this but a full 44 years after its release, The Exorcist remains a singularly chilling and disturbing experience.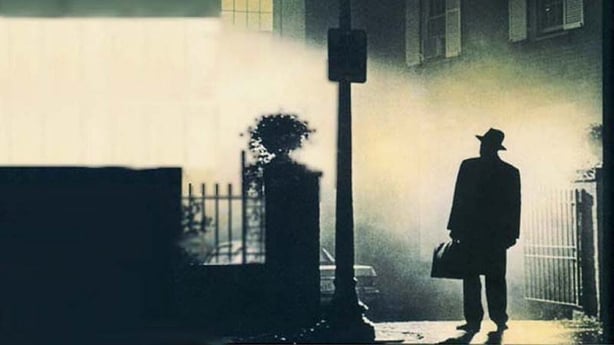 One of the most influential horror movies of all time, it doesn't look much like it even belongs in the genre of shock and schlock - well, at least for the first hour. Shot in a cold, austere style that lends it an almost documentary feel, the story takes its time to unfold with a lot of the creepiest and most unnerving scenes taking place in full daylight.
Linda Blair plays Regan, a young, pre-teen girl whose violent mood swings and ability to make large pieces of furniture fly across rooms turn out to more diabolical than hormonal. Her descent from sweet child to full demonic possession is all too believable, as is the fear in the eyes of Max von Sydow's character Father Merrin and Father Karras (Jason Miller) as they try to purge the devil from the young host's mind, body and soul
Made well before the blight of CGI, the FX here are hugely impressive - from full levitation to head spinning. It would spawn a thousand imitators but The Exorcist still has the power to shock and surprise with repeated viewings.
Scare rating: 5