There's a documentary about an ailing mattress shop, Gordon Ramsay completes his cocaine trail, and The History of Comedy continues on Sky Arts.
Pick of the day
Mattress Men, 10.15pm, RTÉ One
In an attempt to save his struggling mattress business, sixty-something Michael Flynn reinvents himself as the eccentric online personality 'Mattress Mick' under the guidance of his good friend Paul Kelly.
The latter comes up with the idea of making daft videos promoting Flynn on YouTube, but as the comic clips become increasingly popular and Flynn's business thrives, tensions rise between the two.
Irish documentary-making has never been as good as it these days - what with the likes of One Million Dubliners, and anything Alex Fegan puts his hand to - and this remarkable tale is a welcome addition.
If you didn't get to see it when it was in cinemas last year, do the right thing tonight.
New or Returning Shows
Elementary, 11.30pm, RTÉ2
Jonny Lee Miller and Lucy Liu return as Holmes and Watson in this modern, New York-based take on Arthur Conan Doyle's legendary snoop.
Season four opener The Past Is Parent has Sherlock facing up to the consequences of his relapse, and his father - played by John Noble - arrives to try and fix the situation.
Sherlock is determined to continue his sobriety, but the threat of a prison sentence for beating Oscar Rankin nearly to death hangs over his head.
Finding out from Captain Gregson that he and Joan Watson are fired from the police department, Sherlock keeps them both focused on a case of two women missing since 2010.
Feral Families, 9.00pm, Channel 4
This documentary follows three families who are passionate about an alternative way of parenting, called extreme unschooling or off-grid parenting, and raise their children with no rules.
Mother-of-three Jenna's 13-year-old son Archie juggles fire and plays with knives, but seven years after being taken out of school, despite Mum's best efforts, he still struggles to read and write.
Meanwhile, Vicky and Mike have just started their new lifestyle, and recently took seven-year-old Jessica out of school. She now has purple hair and makes her own meals, and appears to be thriving.
Gemma and Lewis have seven home-schooled children. But now eldest son Finlay has decided that he wants to try school.
Fighting Cancer: My Online Diary, 10.50pm, Channel 4
Not an easy watch, this. Three extraordinary young cancer patients record their own life-and-death battles with cancer and post the videos online for the world to see.
Filmed over the course of a year, each patient deals with the highs and lows of unpredictable scan results, the dramatic physical changes they endure, and the perpetual hope of defying the odds.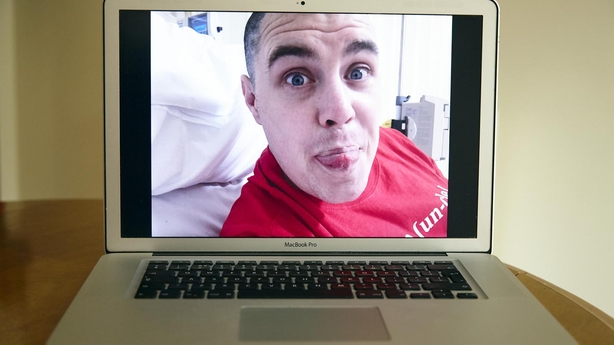 Ending Tonight
Gordon Ramsay on Cocaine, 9.00pm, TV3
In this concluding episode of his cocaine trail, Gordon Ramsay continues his journey through Colombia to the epicentre of the production line that's supplying Britain.
At the forefront of the drug war are the elite squad known as the Anti-Narcoticos. They have identified a huge plantation of coca leaf they believe is run by the cartels and take Ramsay on a helicopter flight through the jungle.
The operation is high risk and the team know they may encounter ground level explosives, snipers and armed workers ready to attack.
Don't Miss
The History of Comedy, 9.00pm, Sky Arts
The latest episode in this excellent series gets inside the mind of the comedian, exploring the difficult road that many seem destined to take, and where mental illness and substance abuse are remarkably common.
Through the eyes of Jonathan Winters, Andy Kaufman, Richard Pryor, Steve Martin, Robin Williams and others, it reveals that comedy itself can be a form of madness, addiction and even therapy.