Fair City star Amy O'Dwyer is jetting off to Nepal on Saturday to take on the Mount Everest base camp challenge, and she said her co-stars were shocked when they heard the news first.
O'Dwyer, who plays Hannah on the soap, decided last year that she would undertake the Everest Base Camp trek after a friend suggested that she join a group he was putting together of people planning to go.
"I had done a race called the Killary Gaelforce in July last year, and it's one of these big adventure races and you run up Croagh Patrick, you go in canoes, you get mucky, it rains all the time; good adventure. And then, I had just met my friend after and we were watching the Ireland v Canada game and he was like, 'Are you looking for your next challenge by any chance?'," O'Dwyer told RTÉ Entertainment.
"It's a trip of a lifetime so you can't ignore that and say no, so it came onto my lap and I said, 'Yes, I'll go'."
O'Dwyer will be travelling to Everest's South Base Camp, which is located at an altitude of 5,364metres. Ireland's highest peak, Carrauntoohill, is just 1,038m high, which she recently climbed with the group she will travel to Nepal with on Saturday.
On how her Fair City co-stars reacted to the news that she would be undertaking the challenge, O'Dwyer said, "I think they were shocked, I hadn't really said I was going until suddenly the time was coming upon me and I was getting out at the weekends, people would be asking, 'Oh, what were you up to at the weekend?' and I'd have been doing a two day hike and they were like, 'Why?' and you're like, 'Oh I'm actually heading to Nepal and doing Base Camp' and they were all like wow."
The trek will involve taking three weeks off from her work on Fair City, but O'Dwyer said the Phoenix Way storyline will continue to develop in her absence.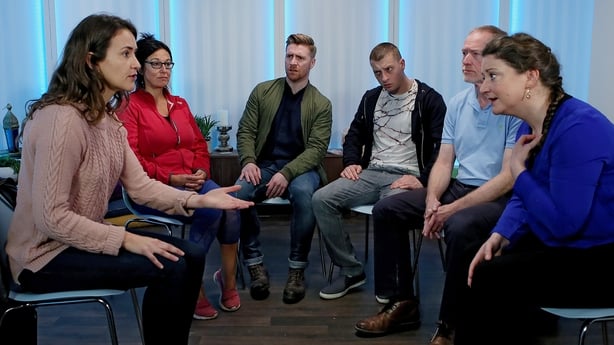 "The storyline, me even stepping out of it, it will continue, the machine of the group will continue and stir things up in Carrigstown until I come back safely," she said.
"It's been great and the storyline; it's a really good one to be part of it. I think a lot of audience aren't sure what to expect from it and I think we're in the same boat, in that we don't really know until two weeks before we get our scripts, where things are going to go. For now, we're in the group together and living in harmony."

As viewers learn more about Hannah's past before arriving in Carrigstown, O'Dwyer said she feels grateful to portray such a "layered" character.
"I was very grateful to be given a character like this that has so many layers and we're discovering more and more about Hannah and what happened to her before she arrived in Carrigstown, and I just feel really lucky and blessed to be given a storyline like this that hopefully people can relate to. Hannah has a vulnerability to her that I think can be found in any one of us," she said.
Fair City continues on RTÉ One tonight at 8pm - here's a sneak peek.