Former EastEnders star Aaron Sidwell has revealed that he's "very excited" to bring the West End and Broadway hit musical Wicked to Dublin next year.
The actor and singer, who played the iconic Steven Beale on EastEnders, is taking on the role of Fiyero in the latest run of the musical phenomenon alongside Amy Ross (Elphaba), Helen Woolf (Glinda) and Steven Pinder (The Wizard and Doctor Dillamond).
Speaking exclusively to RTÉ Entertainment, Sidwell spoke about his excitement about being a part of such a critically acclaimed and much-loved stage show.
"I am very excited to be part of it", he said. "I think people love it because it's so relatable to so many different people. It deals with a lot of different issues that we deal with in life. People find the message in it very appealing."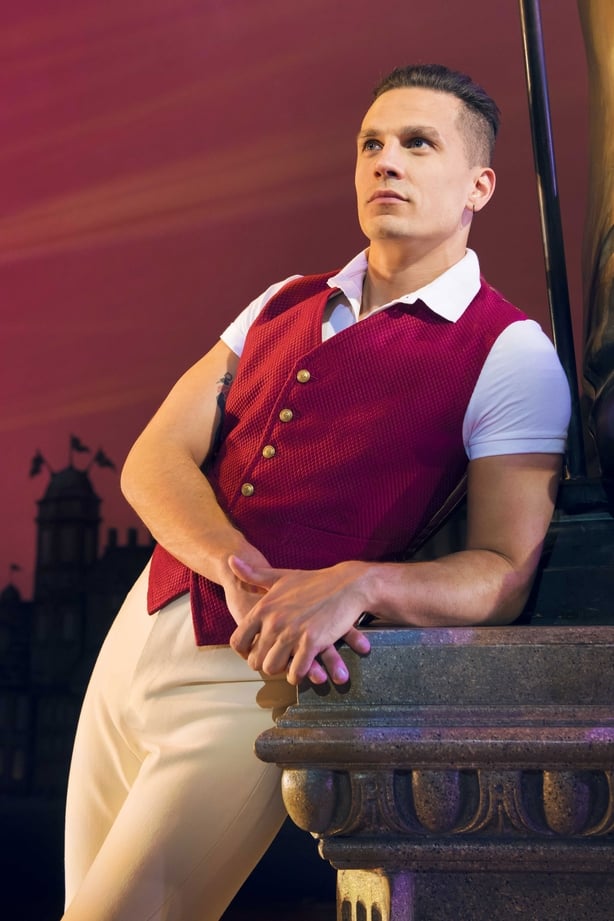 The 29-year-old dished on his favourite song to perform from the musical, saying: "I love the duet that Amy, who plays Elphaba, and I do, As Long as You're Mine.
"It's a lovely song, there's real passion in it."
Sidwell said he's looking forward to bringing Wicked to the Bord Gáis Energy Theatre next summer as it will give him an opportunity to spend more time in Ireland and do a bit of travelling.
"I did a Leonard Bernstein concert in Dublin a couple of years back, but I only really got to see the very inner part of the city", Sidwell explained. "I'm looking forward to hiring a car and getting out and exploring a bit more of Ireland. We're there for a really good amount of time so I'll be able to have a really good explore of the place."
And does he have any tourists spots on his hit list? "My friend Declan [Bennett] did Once for a little while at The Olympia so he's got some ideas that he'll share", Sidwell said.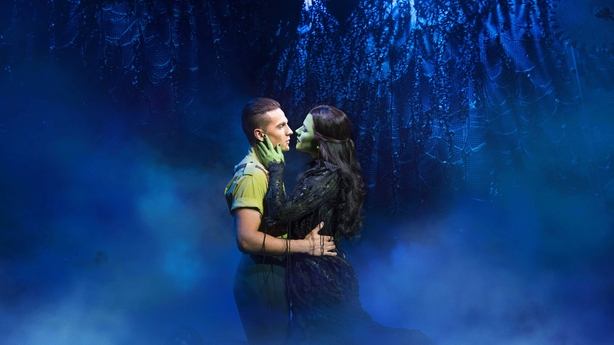 Sidwell is well known to viewers for portraying badboy Steven Beale on EastEnders, a role he first stepped into 2002. He left the popular BBC soap in 2008 and returned eight years later in 2016.
His character was killed off in dramatic scenes in September, although some fans have been speculating online that he's actually still alive.
Is there any truth in that rumour?
"No, he's gone. There's no two ways about it", Sidwell said with a laugh.
So there's no chance of Sidwell reprising his role as Steven Beale again, but the actor said he thoroughly enjoyed inhabiting the character over the years.
"He was never boring. There was always something going on," he said. "He's not the kind of character you'd want to play for too long though, just because it's always so dramatic. The good thing for me was there was so much history with him embedded in the show, that you could draw upon a lot of other stuff that the audience know or remember.
"It was wonderful to step into this character who was born on the show. I was such a young guy when I first took the role, it was nice to be able to go back with a bit more experience, a new energy and a new lease of life with him and with me. It was a lot of fun, I enjoyed my time there."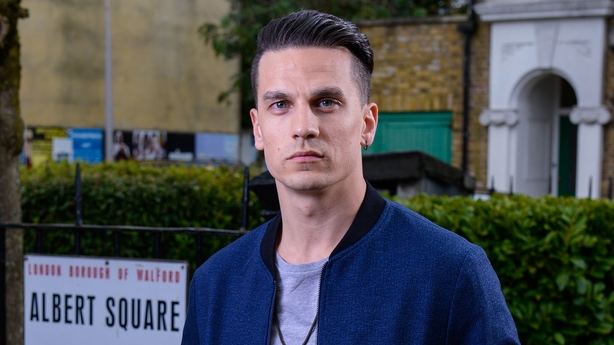 Despite enjoying his years in soapland, Sidwell admitted he wouldn't like to take another soap role in the future.
"I'd lean more towards doing a drama rather than a soap", he said. "I just think the demands on soaps means that the concept of time goes out the window, you end up becoming an actor that purely relies on instinct.
"It's not necessarily a process I enjoyed, I like having a bit more time to think and discover and rehearse and explore something in a bit more depth."
Aaron Sidwell takes to the stage as Fiyero when Wicked comes to the Bord Gáis Energy Theatre on July 17, 2018. The run finishes up on September 1, 2018.
For more information click here.