Aslan front man Christy Dignam has teamed up with Dublin punk act Hooligan to release a cover of Belfast band The Outcasts' 1978 anthem Teenage Rebel.
The three-and-a-half-minute track is a short, sharp shock of punk nihilism and speaking to RTÉ Entertainment, Dignam said, "I was a punk rocker at the time. I used to go and see The Outcasts in the Dandelion Market in Dublin on Saturday afternoons, the same gigs U2 were playing at the time. A lot of punk bands would come down from the north and The Outcasts were one of them.
We need your consent to load this YouTube contentWe use YouTube to manage extra content that can set cookies on your device and collect data about your activity. Please review their details and accept them to load the content.Manage Preferences
"Doing the single was just a trip down memory lane, doing the punk thing," Dignam adds. "And it was really enjoyable and it was something I hadn't done for years. The song sums up what the whole punk thing was about at the time.
With a video shot in Dublin's punk and hardcore HQ Fibber Magees, it's a mean and dirty blast of guitars given a new heft by Dignam's vocal. "The lyrics are kind of infantile almost but there was something endearing about the simplicity of it," says Dignam.
"When I'm doing stuff with Aslan, and I'm recording with Finbar Furey at the moment, it's very serious. It just brought me back."
"The song sums up what the whole punk thing was about at the time."
Hooligan front man David Linehan, who is a solicitor by day and a punk by night, first met Christy by chance in a Dublin recording studio in the early nineties. "Me and a mate were wandering around town," he recalls. "We were aspiring musicians at the time and Christy was rehearsing with a new band and we started chatting to him and we got on really well. He said we looked like we were in band and that if not, we should be. He was very positive and uplifting."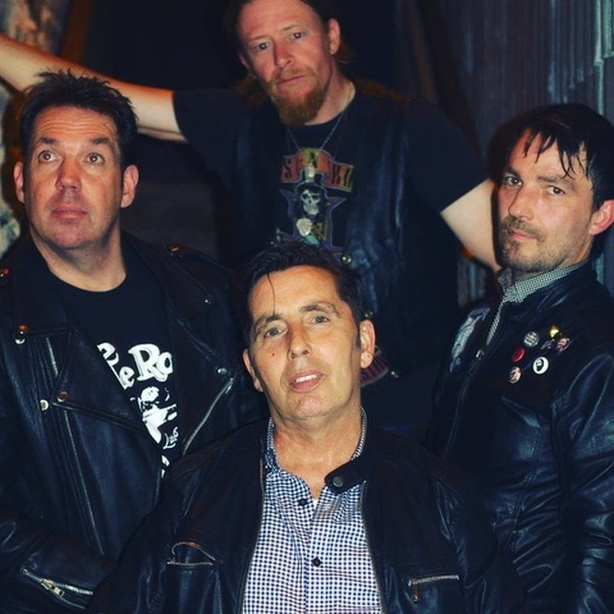 When they reconnected more recently, they both discovered they'd attended the same Outcasts' gigs at the Dandelion. "We said to Christy that Hooligan were interested in doing a cover of an Outcasts song and would he be interested in doing the vocals and he said sure. It was as simple as that."
Teenage rebel is released on the still industrious Dublin-based label Reekus, which is run by the ever-energetic Elvera Butler. Christy is going back to his roots in another way too - Reekus is the same imprint that released Aslan's debut single This Is in 1986.
"That was lovely because Elvera still has the passion she had back then and it's great because there's so few people out there like that," says Dignam. "She's not going to make money out of this and Hooligan aren't going to make money, it probably won't be played on the radio so we're just doing it for the absolute love of it."
Teenage Rebel is released on the same imprint that released Aslan's debut single This Is in 1986
And is Christy Dignam still a punk at heart? "I'd like to think I still have the same value system," he says. "That kind of edginess is always something I've wanted to keep in the music and I think we're kept it to a large degree.
"But obviously as you get older, everything changes and the edges get smoothed out. That's why it was nice to go back to that with Hooligan and Teenage Rebel."
Alan Corr @corralan
Teenage Rebel is released on Friday, October 20 on four track CD available from Tower Records, and Reekus.com. Digital download from Reekus.com, iTunes and streaming sites.