Brendan Gleeson continues to impress in Mr Mercedes, it's the last round-up for Frock Finders and Vogue, while The Middle returns for a final season
Pick of the day
Mr Mercedes, 10.15pm, RTÉ One
If there's any justice in the world, Brendan Gleeson should waltz to an Emmy next year for his remarkable turn here as foul-mouthed retired cop detective Bill Hodges, haunted by a serial killer.
In this week's episode, the cat and mouse game between Hodges and Brady escalates, Hodges has an upsetting conversation with Janey's mother, while Deborah's drinking almost causes an accident at the Hartsfield home.
If you haven't seen this show yet, do yourself a favour and get over to the RTÉ Player and get cracking with the back episodes.
New tonight
The Middle, 9.00pm, Comedy Central
We're to season nine of life with the Heck family, which the creators have decided will be the final one. So here's to a great send-off for a really fun TV family.
Patricia Heaton from Everybody Loves Raymond and Scrubs actor Neil Flynn play the parents, but the younger actors playing their kids have all been excellent, particularly Eden Sher as Sue, the socially awkward middle child.
As we get reacquaint with the Hecks, eldest son Axl (Charlie McDermott) returns home from his summer trip to Europe, sporting a man-bun and embracing a new, chill European outlook on life.
The Flash, 8.00pm, Sky 1
The week of DC superhero show returns - Supergirl on Monday, Legends of Tomorrow on Wednesday and Arrow on Thursday - continues with 'the fastest man alive'.
As season four of The Flash starts up, the STAR labs team are struggling to hold things together after losing Barry Allen (aka The Flash) into the Speed Force.
Faced with a powerful new villain, Cisco has no choice but to bring Barry Allen back. Unfortunately, Barry returns a very different man.
Chris Packham: Asperger's and Me, 9.00pm, BBC Two
For most of his life, broadcaster and naturalist Chris Packham didn't tell anyone about the one thing that in many ways has defined his entire existence.
He has Asperger's Syndrome, which means he struggles in social situations, has difficulty with human relationships, and is, by his own admission, 'a little bit weird'.
But what if there was a way of taking away these autistic traits? Would Chris ever choose to be 'normal'?
Here he invites viewers inside his autistic world to try to show what it's really like being him.
Ending tonight
Frock Finders, 8.30pm, RTÉ One
In this final episode Fiona from Fusion Fashion travels to London to shop for an exclusive collection, twins Dawn and Davinia are on a mission to find matching dresses for Ladies Day at the Galway Races and Christine, a 74-year-old transgender person from Galway, searches for an outfit for a special celebration.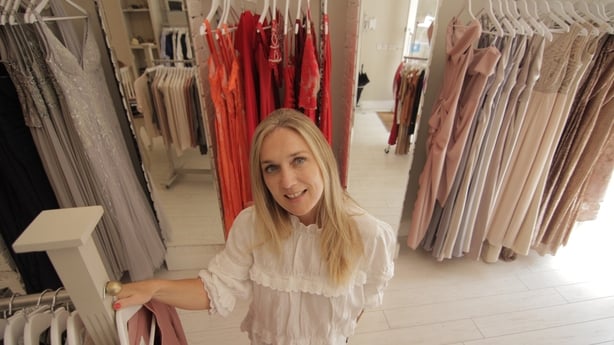 Vogue, 10.00pm, RTÉ2
With the explosion of digital dating, Vogue takes a closer look at sugar dating, the matching of rich older men with young attractive women.
Vogue explores the phenomenon from both perspectives as she learns from sugar dating guru, Brook Urick, that there are reportedly 22,000 Irish people signed up to one sugar dating website alone.
She also meets the sugar babies who are offering sex for gifts and exotic holidays, and dines with Danish sugar daddy, Lars, who believes that women exist to be spoiled.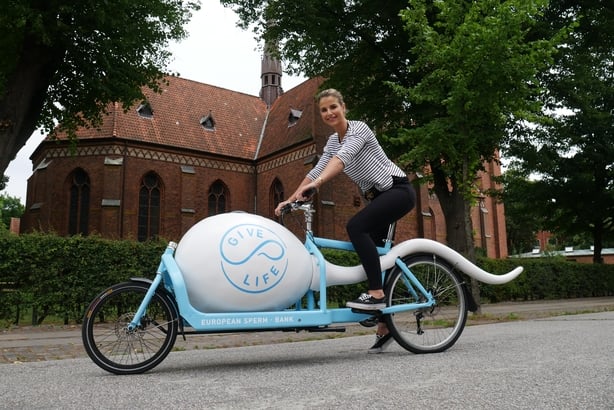 Don't Miss
The Deuce, 10.00pm, Sky Atlantic
The story of pornography's rise from a shady backstreet business to a billion-dollar empire continues as Vincent and Candy are pulled further into the neon clutches of 1970s' New York.
This week we're up to episode four of eight and Rudy dangles a lucrative offer in front of Vincent, while Candy – Maggie Gyllenhaal, superb as ever - attracts some unwanted attention.