Irish animation company Brown Bag Films, producers of the award-winning Doc McStuffins, has once more teamed-up with Disney for a new cartoon, Vampirina, which features an impressive cast including Dawson's Creek star James Van Der Beek and Gilmore Girls' Lauren Graham.
In addition to the all-star cast, the new series features vibrant, creative animation and notably, each episode features an original, Broadway-inspired song.
Van Der Beek voices the role of Vampirina's father, while Graham voices her mother. The show's director Nicky Phelan joked it's a "big early 2000s reunion of sorts", adding that Isabella Crovetti, who voices the titular role, is a talent to look out for.
"I think in the future we'll all be saying we worked with her once, she's a huge talent", he said.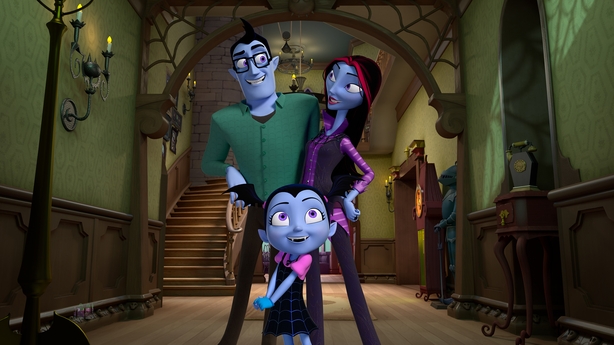 Speaking to RTÉ Entertainment about the series, Nicky said: "Vampirina is a show about a little girl and her vampire family who move from Transylvania to Pennsylvania.
"So it's a show about a spooky family learning to settle in to their human neighbourhood with some fantastic music, great writing, and what we humbly would say it pretty good animation too."
As well as voicing the characters, the multi-talented cast members also perform the musical set-pieces, which is a stand-out aspect of the cartoon for Norton Virgien, the co-executive producer.
"It feels like a feature to me, a big Disney feature when the song comes on and it gives us as animators a lot of room to play with dancing, with acting and into crazy fantasy sequences so we love the songs", he said.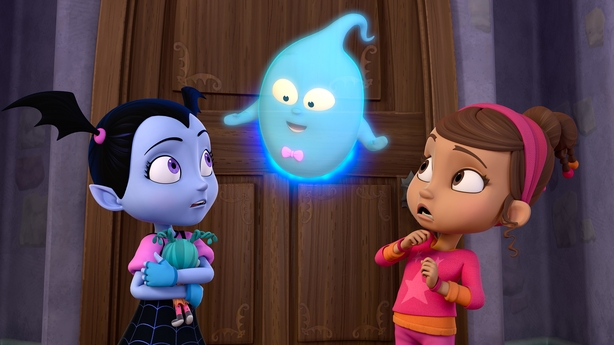 Gillian Higgins, Vice President of Production at Brown Bag Films, said "it's been fabulous" teaming up with Disney again for the show, saying "it's hand in glove" with them at this stage.
The core message of the animated series, which sees the main character Vampirina starting a new school and trying to settle into her new surroundings, revolves around celebrating the differences that makes everyone unique.
Gillian said the "emotional backbone is always the root to everything" adding that in this show "the animation meets that, that's what makes it so special. It's a very high-end show, we're very proud of it."
We need your consent to load this YouTube contentWe use YouTube to manage extra content that can set cookies on your device and collect data about your activity. Please review their details and accept them to load the content.Manage Preferences
Renowned animation company Brown Bag Films, which is based in Dublin's Smithfield, employs over 40 people in-house who are working on the series, and there are hundreds more working worldwide.
"They say it takes a village, it takes a small city to raise an animated character", Nicky said.
It took approximately 86 weeks to produce the first 11-minute episode of Vampirina and overall two years for a series production. "But the time flies", Norton said. "There's never enough!"
Gillian said the excitement is palpable as the show debuts in Ireland and the UK on Wednesday. "You can feel it in the studio, it is one of those ones we've been waiting to come out because we've seen it for so long, we've been in production for so long, so it's actually very exciting to see what the reaction is going to be", she said.
And has there been any word on a second season yet?
"Right now we're concentrating on delivering this one", Gillian explained, adding that they have their "fingers crossed".
Vampirina launches on Wednesday, October 11 at 5.30pm on Disney Junior and DisneyLife.