Idris Elba has admitted he felt "awkward" when he found himself caught in the middle of Taylor Swift's "beef" with Kanye West at the Met Gala last year.
The 45-year-old actor co-hosted the event in New York and although he said he was honoured to land the gig, Elba felt uncomfortable when Taylor and West came face to face at the Metropolitan Museum of Art after their public feud.
Speaking to the New York Times, he said: ''It was great. I felt really famous that day. It was a bit awkward because Taylor Swift and I had to present an award.
''We were walking through the crowd and obviously, there was a little beef between Taylor and Kanye.''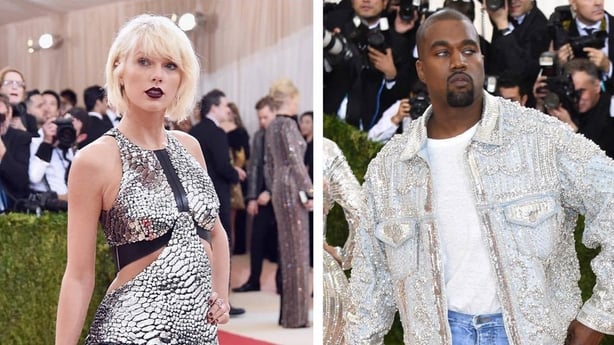 Swift and West's feud goes back to 2009 when the rapper interrupted her acceptance speech at the MTV Video Music Awards.
The Luther star said he was unaware of how bad their public feud was until the night of the Met awards, ''I didn't know any of this. But I was there! And I was, like, 'Oh, this is awks.'''
Elba is currently co-starring in The Mountain Between Us with Kate Winslet.