Neven's Italian Food Trails sees Neven Maguire hitting Venice, US comedy Vice Principals returns to Sky Atlantic, as does Danish drama Follow the Money to TG4
Pick of the day
Neven's Italian Food Trails, 7.00pm, RTÉ One
In this brand new six-part series, Neven Maguire travels to Italy to learn about some of the wonderful food and drink that's made Italian cuisine hugely popular around the world.
As well as enjoying street food, he's shown how to cook the perfect risotto by a Michelin star chef, and taught how to make the perfect cappuccino by Italy's champion barista.
Neven also takes a water taxi up the Canal Grande, and visits the legendary Rialto market. Then he's off to the Hotel Papadopoli for some bacala, which Irish people would refer to as cod in batter.
New or Returning Shows
Vice Principals, 10.00pm, Sky Atlantic
It's back to school for the second season of this so-so comedy starring Danny McBride and Walton Goggins as best frenemy schoolteachers Neal Gamby and Lee Russell.
Season one ended with Principal Belinda Brown forced to resign and the lads were named interim co-principals, but then Gamby was shot in the school car park.
He's now recovering from the assault, but when Gamby returns to North Jackson High, he finds it's a dramatically different school to the one he left.
Follow the Money, TG4
This Danish drama (its original title is Bedrag) is a financial crime thriller that focuses on speculators, swindlers and corporate elites and the crimes they commit in the pursuit of wealth.
As the second season commences, Mads and Alf at the fraud squad haven't forgotten the crimes committed by Energreen and are still looking for a chance to arrest Sander, the CEO who is missing.
Ending Tonight
Irish in Wonderland, 9.30pm, RTÉ2
In the second and concluding episode in this show about the Irish mixing with the super rich, Yasmine Akram boards - what else? - a super yacht.
The boat is renting on charter for a hefty €175,000 per week, and she gets to meet the Tipperary chef who has to cater for the guest's every whim.
In Monaco she visits the palace to meet the Donegal artist who has just sold a portrait of James Joyce to Prince Albert.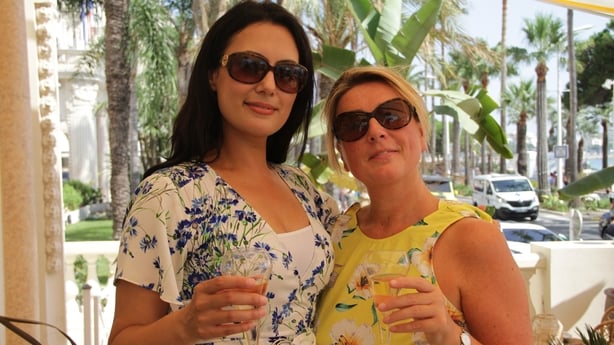 Don't Miss
How to Get Away with Murder, 10.00pm, Sky Living
This bonkers drama starring the great Viola Davis continues her role as Annalise Keating, a law professor at a prestigious Philadelphia university who, with is constantly entwined in a murder plot.
Tonight, a now powerless Annalise makes it her latest mission in life to take down District Attorneys Denver and Atwood.
Meanwhile, Asher, Connor, Michaela, Laurel and Oliver continue to wrestle with the weight of their friend's unsolved murder, and Nate makes a shocking discovery.