Alan Sugar, Brendan O'Connor, Jimmy Carr and Mr Robot are all back on a good night for the lads on TV
Pick of the Day
The Apprentice, 9.00pm, BBC One
I don't know why anyone would want to be a business partner with Alan Sugar, but I do understand that some people will do absolutely anything to get on TV.
This is the 13th season of the show, so obviously plenty of people enjoy seeing a bunch of desperate, usually not too bright participants with varying degrees of business savvy battling it out to win over Sugar and avoid the words: 'You're Fired!'
Joining Sugar are his trusted companions Karren Brady and Claude Littner, who will be watching on as the participants face their weekly challenges and run-ins with The Shug.
A new season of The Apprentice: You're Fired follows at 10.00pm on BBC Two.
New or Returning Shows
Brendan O'Connor's Cutting Edge, 9.35pm, RTÉ One
More a discussion programme than a chat show - the difference being a) it's easier and b) more fun to have a row here in Ireland - Brendan O'Connor returns with a pretty interesting trio of guests: Jennifer O'Connell, Baz Ashmawy and Brenda Power.
Mr Robot, 11.25pm, TG4
It's season two of the culty sci-fi drama starring Rami Malek as Elliot Alderson, a cyber security engineer and hacker who suffers from social anxiety disorder and clinical depression.
He gets recruited by a bunch of anarchist hacktivists known as fsociety, who are led by the eponymous Mr Robot, played by Christian Slater.
As the series returns, Elliot has gone off the grid, living with his mother and maintaining a repetitive routine in an attempt to weaken the influence of Mr Robot, who continually appears to torment him.
Your Face or Mine, 8.00pm, Comedy Central
Jimmy Carr is back with this pretty appalling game show where contestants judge people by their looks. If the audience agrees with the contestant, they can all burn in hell together. Or someone wins a prize. I can't remember which.
Celebrity Showmance, 9.00pm, ITV2
I'd be amazed if this isn't utter rubbish.
Celeb contestants such as TOWIE's Chloe Sims, former 5ive member Abz Love, and other assorted D-listers compete to see who can convince people on social media that they're in love with another D-lister.
Ending Today
Who Do You Think You Are? 8.00pm, BBC One
Still extremely popular, the latest run of the show that investigates the family tree of someone famous concludes with American actress Ruby Wax.
The 64-year-old learns about her parents' lives before they fled Vienna and the Nazis for the USA in 1938, and she also makes a startling discovery about her great aunt and great grandmother.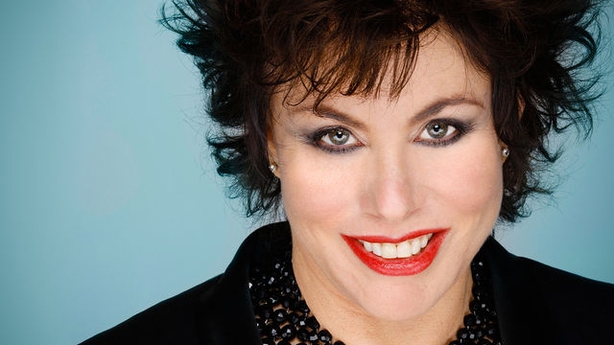 Don't Miss
Back, 10.00pm, Channel 4
This comedy series starring David Mitchell and Robert Webb continues to deliver some really good laughs.
Having discovered that the fire insurance policy is out of date, Andrew (Webb) buys Cass's (Louise Brealey) shares so he can renovate the pub after the fire.
Cass and Ellen (Penny Downie) hail him as a hero, annoying a furious Stephen (Mitchell).
If you've missed it so far, you can catch all four previous episodes of Back on All4.