Speculation that Curb Your Enthusiasm's Larry David and US Senator Bernie Sanders are related has been confirmed following David's appearance on genealogy series Finding Your Roots on US television.
Their family ties were revealed in the first episode of the new season of the show, with host Henry Louis Gates, Jr revealing to the comedy star and politician that they are, in fact, cousins.
"We match your DNA against anybody that's been in my series," Gates told David. "If you have long identical stretches, that means you're cousins."
"Oh, I got some cousins?" asked a characteristically cautious David. 
"Yep," replied Gates.
"I hope it's a good athlete," said David, warming to the big reveal.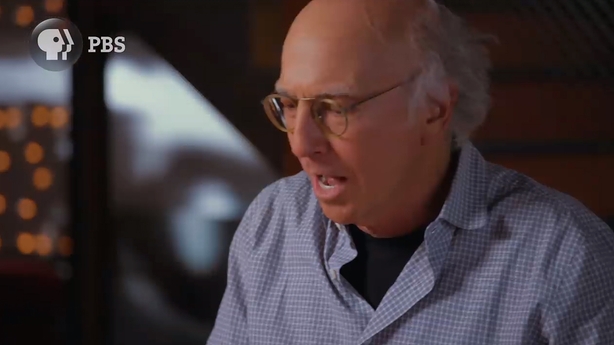 The camera then cut to David opening a scrapbook and exclaiming: "What the hell?!"
The next edit saw Sanders opening his book, seeing a picture of David and shouting: "You're kidding!" as he held his hand to his head.
We need your consent to load this Facebook contentWe use Facebook to manage extra content that can set cookies on your device and collect data about your activity. Please review their details and accept them to load the content.Manage Preferences
"Oh my God!" he laughed. "That is unbelievable!"
Back at his table, David said: "Oh that's so funny. That is really funny. That is amazing... Alright, Cousin Bernie!"
"People say to me, you know, they talk about Larry David," said Sanders. "And I say he does a better Bernie Sanders than I do. Oh my God!"
In one of life's eerie coincidences, David had impersonated Sanders on US comedy show Saturday Night Live during the Democratic Party presidential primaries and caucuses last year.
We need your consent to load this YouTube contentWe use YouTube to manage extra content that can set cookies on your device and collect data about your activity. Please review their details and accept them to load the content.Manage Preferences