Former Spice Girl Melanie Chisholm says she was lucky to survive after eating nothing but fruit and vegetables for years.
The 43-year-old, known as Sporty Spice during her days in the girl band, struggled with an eating disorder and depression while in the limelight.
In the TV series In Conversation With, Chisholm tells comedian John Bishop just how bad her relationship with food became at that time.
"I started to restrict my food to a point where I was just like - God only knows how I survived - but I think for maybe a couple of years, maybe it couldn't have been that long - but I was just eating fruit and vegetables," she said.
"That was it. And with that workload."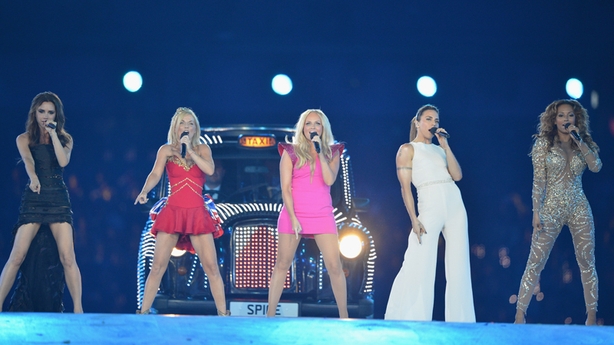 Chisholm also said in the show - which will be broadcast on UK satellite channel W later this month - that she had felt guilty about her success.
"I grew up in a household where money was tight" and there was "nothing spare", and "all of a sudden . . . you're making millions", she said.
With her new-found wealth, she "almost became the head of the family".
"I was so young and it's a huge responsibility," she added.
"It's not about money. It's about feeling like you have to take care of all of these people. And you just feel like you want to be taking care of yourself."
John Bishop: In Conversation with Melanie C airs on Thursday October 12 on W.