Miriam O'Callaghan says she is extremely "flattered" that her name has topped Dancing with the Stars wishlists across the nation but insists she won't be taking part in next year's show.
Speaking to RTÉ Entertainment at the call-out for the People of the Year nominations, O'Callaghan said: "I am very flattered but I can set the record straight and say I won't be doing Dancing with the Stars - this year anyway - and maybe never - but not this year anyway!
The Prime Time presenter admits she loves RTÉ One's dancing competition and would love to see sports pundit Marty Morrissey taking to the dancefloor.
"I love the programme and I never miss it. It's a real feel-good programme. I would like to nominate Marty Morrissey. I love him and I think he would be great," she added.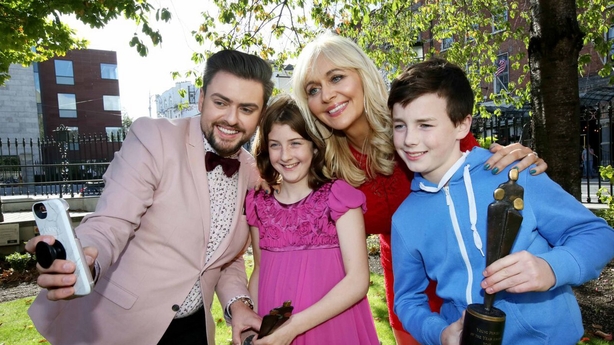 DWTS' backstage reporter and Celebrity Operation Transformation star James Patrice confirmed he will be back for a second series.
"I'll be backstage again for Dancing with the Stars. It's great! I loved it last year - it was the best three months ever. I think it's going to be bigger and better this year.
The Snapchat king also shared his wishlist of celebrities he'd like to see waltzing around the Ardmore Studios - and once again - Miriam and Marty were top of the list.
"I think Miriam O'Callaghan would be great on it. I know she said she wouldn't do it but she would be fab - the legs!
"I think someone like Marty Morrissey as well because he seems like the kind of guy that would have fun but would give it his all as well.
"That's the important thing with it,you have to give it socks. I'd also love to see Lucy Kennedy giving it a go," he added.
The People of the Year Awards, organised by Rehab, provide a unique opportunity for the Irish public to honour those who have made a real difference to people's lives, whether as unsung heroes or household names.
Former winners include comedian Brendan O'Carroll, Olympian Katie Taylor, Detective Garda Adrian Donohoe, and Davitt Walsh.
Nominations for the People of the Year Awards 2017 are now open.