The great Larry David is back in Curb Your Enthusiasm, while Dermot Bannon takes a look at the Royal College of Surgeons' building in Dublin on Dermot Bannon and the Big Build
Pick of the day
Curb Your Enthusiasm, 10.00pm, Sky Atlantic
After co-creating Seinfeld, Larry David delivered once more with this po-faced and largely unscripted comedy about a fictionalised, borderline sociopathic version of Larry, and his constant battle with social norms.
Back after a six-year hiatus, the Emmy and Golden Globe award-winning show finds the comic curmudgeon has spent the past five years working on a new project called Fatwa! The Musical.
Word of the top-secret, Ayatollah Khomeini-mocking musical is revealed by Larry himself during an appearance on Jimmy Kimmel Live! Not surprisingly, Iran's Ayatollah is not amused. In fact, he's so annoyed by the news that he issues a fatwa against Larry.
New or returning shows
Dermot Bannon and the Big Build, 9.35pm, RTÉ One
Room to Improve's Dermot Bannon presents this documentary, filmed over two years, that follows the extraordinary transformation of the Royal College of Surgeons' building in Dublin's city centre.
The building has existed since 1784, but this latest development is something of a transformation that has come about despite the city's strict planning regulations.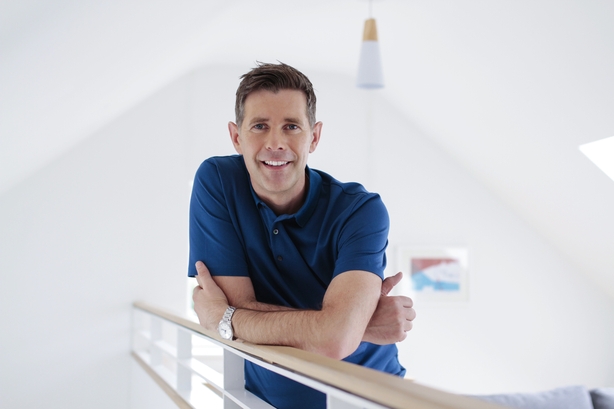 Jimmy Magee - A Different Class, 8.30pm, RTÉ One
In this documentary about the late, legendary and much-loved sports commentator, Jimmy Magee revisits the landscape of his youth, and reflects on his sporting highlights and his working life.
Annie: Out of the Ashes, 11.45pm, BBC One
Annie Price is a young woman who has lived most of her life with severe burns covering her body, and grew up believing they were caused by her mother.
Here, Annie seeks to unearth the truth about her past and what really happened to her as a child.
EY Entrepreneur of the Year, 8.00pm, be3
This prestigious award is now in its 20th year, so this six-part season of the contest also looks at how entrepreneurship has evolved over the last two decades.
New to download
Grey's Anatomy: Seasons 1-13, Sky Box Sets
Here's something for the medical drama fan who has nothing on for the next six months bar watching telly. There are almost 300 episodes on tap here.
Grey's Anatomy, of course, is the show that established creator, writer and producer Shonda Rhimes as major force in the TV world, and made global stars out of Ellen Pompeo, Patrick Dempsey and others.
As the show's many millions of fans know, the show revolves around a group of surgical interns, residents, and attending physicians, as they evolve into seasoned doctors while trying to maintain personal lives and relationships.
Don't Miss
Cold Feet, 10.00pm, TV3
The revived dramedy about a bunch of now ageing friends in Manchester continues to be a pleasantly worthwhile experience.
Tonight's episode sounds like a bit of a stretch though, as James Nesbitt's Adam looks for revenge when his partner Tina (Leanne Best) is the victim of revenge porn, when her ex posts some dodgy footage on the internet.
On the plus side, the always excellent Siobhan Finneran (one of the stars of Happy Valley) is still around as Nikki, a victim of her violent husband (Robert Glenister), who has caught the eye of Robert Bathurst's bumbling David.