Neighbours star Olympia Valance has promised lots of drama in the coming weeks as her character Paige gets closer to Mark, while her friendship with Elly becomes increasingly fractured.
In upcoming episodes Paige is shocked to hear that things are over between Mark and Elly. She decides it's time she makes her move and tell him how she feels, but as she heads to Mark's [Scott McGregor] house she bumps into Elly [Jodi Anasta] who berates her for making a move so quickly.
Speaking to RTÉ Entertainment, Olympia, who is the half sister of former Neighbours star Holly Valance, admitted she loves filming the more dramatic scenes.
"Paige has been hiding her feelings from Mark for a while now. David has convinced her to be true to herself and her feelings, and she just wants to be honest. She loves Mark dearly and she was just trying to do the right thing by everyone," Valance said.
"I love all this stuff that's going on with Elly at the moment. I love working with both of them. We've had some really great scenes together.
"There was a scene recently where Elly confronted me about writing a letter to Mark saying I was still in love with him. I really enjoy doing those dramatic action-packed scenes and Scott and I have a few coming up which are pretty intense," she added.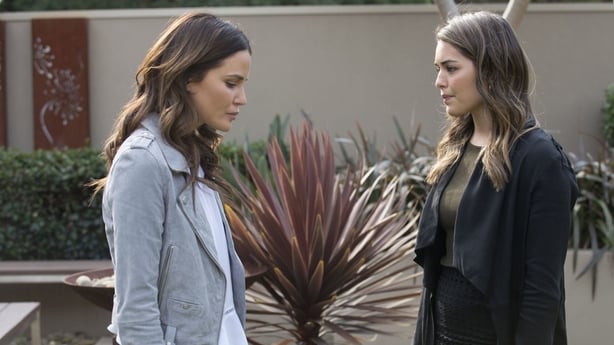 RTÉ Entertainment also spoke with Neighbours' Mavournee Hazel, who plays Piper Willis on the popular soap, about the unfolding drama with the Brennan boys.
In recent episodes Tyler Brennan [Travis Burns] has grown closer to his biological father Hamish Roche [Sean Taylor] unaware that he's being manipulated by his estranged dad.
"Piper is completely willing and such a supporter of Tyler and wants to be there for him but she's slowly getting caught up in Hamish's drama," Hazel said. Hamish is starting to drive a real wedge between Tyler and the Brennan boys. Now he's trying to do that now with Piper!"
"I love doing scenes that are outside of our relationship and doing more dramatic ones that aren't love driven. It's a lot of fun," Hazel added.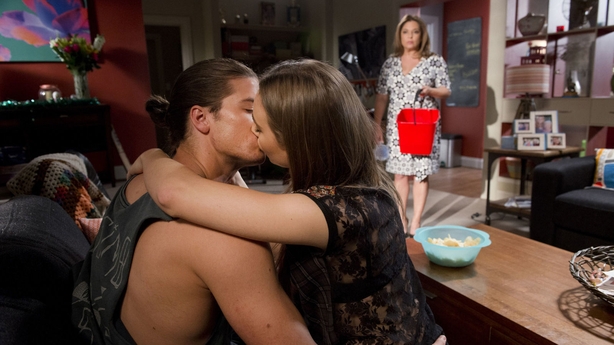 For more on what's happening on Ramsay Street and on some of our other favourite soaps click here