After a six-year break, Curb Your Enthusiasm makes its return on Monday night. Alan Corr on why we need Larry David more than ever
Leave it to Larry David to sum up his return in the most grandiloquent but self-effacing terms possible. Asked why has he finally decided to go ahead with the new season of Curb Your Enthusiasm, the comedy of errors that has become a cult phenomenon since its 2000 debut, he said: "In the immortal words of Julius Caesar, 'I left, I did nothing, I returned."
Click on the audio link to hear Alan Corr talk all things Larry on Arena on RTÉ Radio One
The hugely-influential show centres on a fictionalised version of its creator - Larry David - a man who has become something of an anti-hero for his complete lack of a filter in social situations. In real life, David is the former producer of Seinfeld, the legendary '90s sitcom, which was about "nothing" and which promised "no hugging, no learning". It became a welcome antidote to the shiny happy people of Friends.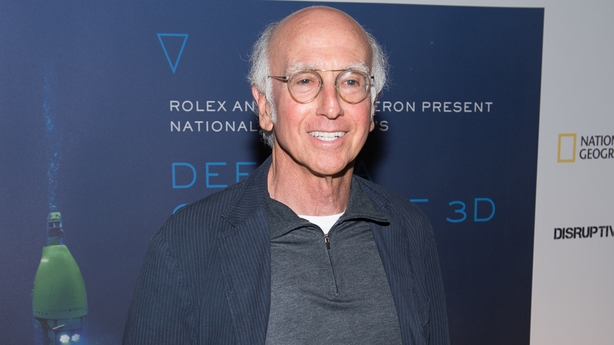 On the largely unscripted and improvised Curb, Larry plays a hyper-real version of himself, the semi-retired television writer and producer of Seinfeld who lives in some comfort in Los Angeles. Dressed in sneakers - always sneakers - and expensive casual wear, he slinks around the plush venues of Rodeo Drive and the gilded suburbs of Hollywood going about his business, like a querulous refugee from a Steely Dan song.
But Larry seems to be on a mission to confront and challenge the misunderstandings and small indignities of daily life and let them expand into major incidents, which invariably embarrass him or his friends. Larry is all the M words - misanthrope, maladroit, maladjusted. He has an almost heroic lack of social awareness but he is also an equal opportunities offender, a man who has taken Jean-Paul Sartre's maxim "hell is other people" and clutched it to his heart.
As Trump continues in his own heroic struggle to make a virtue of confrontation, division and selfishness and the planet lurches from one crisis to another on an almost daily basis, we need Larry David more than ever.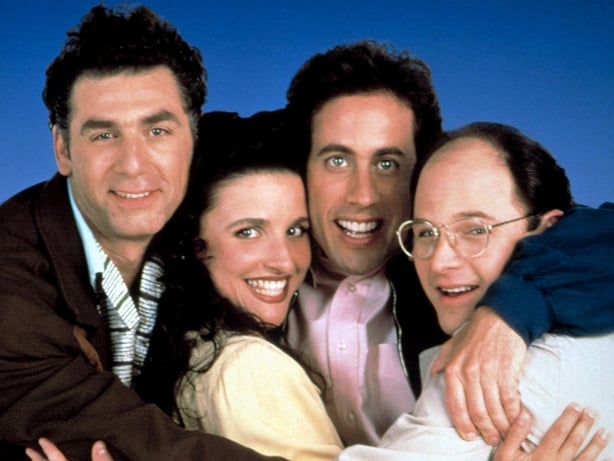 Like a cross between Victor Meldrew on steroids and Basil Fawlty, Larry has become one of the great comedy creations of the past 20 years and the fact that it's hard to tell the dancer from the dance makes real Larry and meta Larry even more intriguing.
The show's influence has been huge. You could call it the Curb effect. From Ricky Gervais in The Office and Extras, to David Mitchell and Robert Webb in Peepshow, Larry's comedy of cringe has become the new language of television humour.
The constantly feuding families of Arrested Development also owe a lot to the irascible Mr David. Even more mainstream - as mainstream as it gets actually - doesn't Sheldon Cooper of The Big Bang Theory have something of Larry's pitiless lack of empathy?
David, who is now 70, hasn't been silent during that six-year break. He wrote a movie for HBO called Clear History about a disgraced former marketing executive who plots revenge against his former boss. He also penned the hugely successful Broadway play, Fish in the Dark, in which - surprise, surprise - he plays a version of himself. And when he played Bernie Sanders, another angry, straight-talking older gentlemen, on Saturday Night Live during last year's US Presidential election, it really was a perfect fit.
The show's influence has been huge. You could call it the Curb effect. From Ricky Gervais in The Office and later Extras, to David Mitchell and Robert Webb in Peepshow, Larry's comedy of cringe has become the new language of TV comedy shows.
But now he is back doing what he does best; playing a heightened (de)construction of Larry David. So what can we expect from season nine? The tagline is simple; "new season, same Larry" and in a preview clip which has proved manna from heaven for those of us starved of fresh outrage, we see our anti-hero being thrown off a bus in LA, telling a crying woman to shut up at a funeral (Larry is not great at funerals), and violently shoving a woman away who tries to spray him with aftershave in a department store . . .
He may sound like an ogre, a real black comedy grotesque but the genius of Curb is that Larry is actually a very sympathetic character. He's just surrounded by people who are mostly worst than he is.
He is well-meaning but has ridiculously high moral and ethical standards and sometimes through no fault of his own - but mostly through every fault of his own - he ends up in buttock-clenching, teeth-grindingly awkward scrapes.
But that's Larry David - a man who doesn't tilt at windmills; he charges at them, lance raised, at full pelt.
Alan Corr @alancorr
Season nine of Curb Your Enthusiasm is on HBO on Monday, October 2 and Sky Atlantic and Now TV on Tuesday, October 3