A ground-breaking new children's TV series giving insight into autism is launching on RTÉjr and CBeebies next month.
Debuting next Monday on RTÉjr is a colourful and fun new series called Pablo, which features a central character and cast who are all on the autism spectrum.
Pablo is a 52-episode live action and 2D animation series, and tells the story of a five-year-old boy on the autism spectrum who uses his creativity – and magic crayons – to invent an imaginary Art World filled with animal characters which help him make sense of social situations and process confusing or anxious thoughts and feelings.
The animation is based on the real life experiences of people with autism who contributed to the development and writing teams.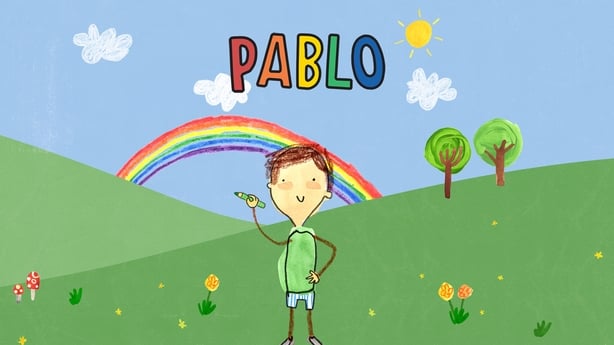 The RTÉjr new season slate of young children's programming also boasts an eclectic mix of documentaries, entertainment, comedy, and nature series across television, radio and digital featuring the stories and diverse experiences of young children from nearly every county in Ireland.
Here's just some of the exciting shows your little ones can look forward to: