New RTÉ2 show Drop Dead Weird brought Pauline McLynn to Australia and back and the former Father Ted star described it as a "fantastic adventure".
McLynn is back on the small screen on the double this week, having returned for a second season of Painting the Nation last Sunday, while a younger audience might catch her on Monday evenings in Drop Dead Weird on RTÉ2.
This new Australian/Irish co-production follows the antics of an Australian family who move to Ireland to run their family B&B in a remote seaside village.
"There are 26 episodes, so it's on for six months!" says an excited McLynn, who plays local character Bunni Shanahan. "And I get to be vaguely the villain in it as well.
"Bunni Shanahan is the local headmistress, she also runs the local supermarket; she's the local entrepreneur, the go-getter. All of that.
"She's very ambitious, and for the whole area, not just for herself. And she's very particular in who she likes and who she doesn't like.
"I'm just slightly villainous," McLynn adds. "She'd run roughshod over anyone to get what she wants. And awful things happen to her, because of her ambition."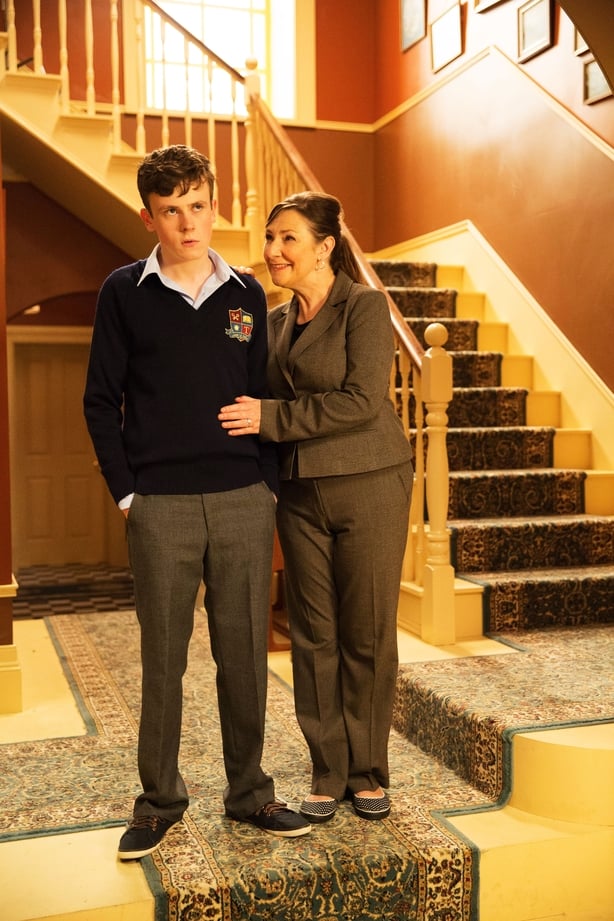 The big up-side in all of this was that McLynn got to spend a large chunk of time in Australia shooting for the series. So while we in Ireland were facing dark evenings and rain, she was lashing on the factor 50.
"I was in Sydney for two months before Christmas," she recalls. "Well, seven weeks. I arrived back with my 80-year-old mother, who came to visit me, and stayed for a month.
"We arrived back the day before Christmas Eve, so we got Christmas here - just. But basically we were having a summer while ye were all having a winter. It was marvellous. The weather's much better over there.
"It was their summer, and one day it was 44 degrees outside. Monday to Friday we'd be doing Drop Dead Weird, and because there were 26 episodes, you really had to move quickly though . . . but the adventure was fantastic!"
The big twist in Drop Dead Weird is that the parents of the Australian family turn into zombies which, as I'm sure you can imagine, leads to all kinds of complications.
"They say you shouldn't act with kids and animals, and you can add zombies to that because we have them as well," says McLynn.
"Apparently the dog is the only one who knows what happened. The parents went for a walk on an Irish beach one day, and when they return, they're zombies!"
Pauline's not the only familiar face to appear in the show, as it also features David Rawle, the 16-year-old who shot to fame on the back of Chris O'Dowd's Sky 1 comedy, Moone Boy, which lasted three seasons.
"I've Moone Boy David Rawle as my son!" McLynn says enthusiastically. "Top showbiz royalty there. I'm a big fan of Moone Boy so it was great to have him along as well."
And it's a bit of a back to the future thing for McLynn, as she points out: "Amazingly, my television days started in RTÉ in Young People's Programmes.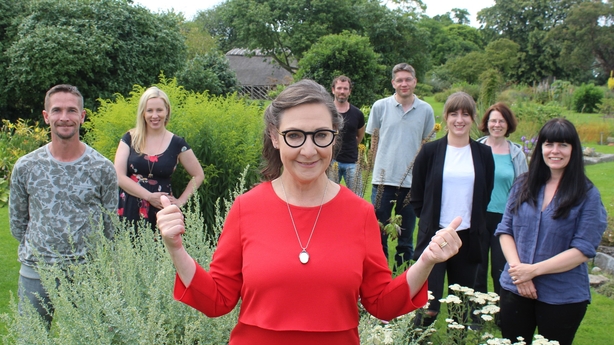 "I did a show called Nothing to It, with Gerry Stembridge, myself and the actor Micheal Murphy. And the three of us we played everyone in it, and it was all about young people and the jobs you might get. It was in the '80s.
"In many ways I think that young people's entertainment is tougher than adult's, because they have no time to waste. If you don't hold their attention, you're gone."
As for Painting the Nation, McLynn's delighted to be back on the trail of Ireland's best budding artists. The show features a group of amateur painters travelling the country taking on challenges that hone and perfect their skills, as they compete for the title of Ireland's best amateur painter.
"Who wouldn't love going around the country, in the summertime - even if it's the Irish summer?" she says. "I love it. It's really fascinating.
"Not only do we get to go to great places but these brilliant amateur artists are in competition with each other, and you really couldn't call it from week to week."
Painting the Nation, Sunday on RTÉ One
Drop Dead Weird, Monday on RTÉ2