Rellik continues to scorch its way through Monday nights, while Star Trek: Discovery, and Pauline McLynn with David Rawle in Drop Dead Weird lead the charge of new and returning shows.
Pick of the Day
Rellik, 9.00pm, BBC One
Monday night is the perfect setting for downbeat TV, and this sharp, time-skipping drama has so far been great on gloom - and utterly compelling.
As we reach the mid-point of this murder-mystery six-parter, acid-scarred cop Gabriel and the team are dealing with the fact that another body has been discovered, and is seemingly the 'work' of the serial killer.
Questions are raised about Gabriel's suitability to be leading this case, and the rest of his team have to step up to the plate when he's called away on a personal mission - one that strikes at the heart of his family.
Gabriel's struggle to balance his relationships with the women in his life threatens to jeopardise the safety of his daughter and he finds himself faced with a father's worst nightmare.
Meanwhile, another suspect in the serial killer case emerges. When the truth of the brutal murder is finally revealed, it pushes shock levels up another notch.
New or Returning Shows
Drop Dead Weird, 5.30pm, RTÉ2
This new children's dramedy is an Irish-Australian co-production starring Pauline McLynn and David (Moone Boy) Rawle. It follows the antics of an Australian family that moves to Tubbershandy, an isolated seaside village in Western Ireland.
The Champs move to Ireland to save the family B&B. With three 'fish-out-of-water' Aussie kids, one kooky Irish grandfather and a pair of parents, running a B&B in a remote Irish seaside village, things are going to get pretty weird!
The three Aussie kids - Lulu, Bruce and Frankie - are finding it hard enough fitting into a new hometown, but now they also have to harbour a significant family secret: their parents are zombies.
Today with Maura and Dáithí, 3.30pm, RTÉ One
Ireland's most-watched daytime show is back, promising to be bigger and better than ever, and due to popular demand, a half-an-hour longer! Ireland's favourite on-screen couple Maura and Dáithí, get Ireland talking about important issues of the day and give away some of the best prizes on the box.
Crimecall, 9.35pm, RTÉ One
Presenter Keelin Shanley returns with reconstructions, CCTV footage and live studio appeals for information from the public, to help with Garda investigations.
The Human Body: Secrets of Your Life Revealed, 9.00pm, BBC Two
Through a combination of cutting-edge research, groundbreaking graphics and experiments on their own bodies, doctors Chris and Xand van Tulleken reveal the extraordinary stories hidden within each and every one of us: the story of how we grow, survive and learn.
In this episode they tell the story of how over a lifetime we undergo an extraordinary process of growth - no other animal on Earth goes through such a dramatic metamorphosis.
Strictly: It Takes Two, 6.30pm, BBC Two
The weekday half-hour sister show to Strictly is back with even more exclusive access and backstage gossip than ever before.
Former contestants, with all the inside knowledge, join radio and television presenter Zoë Ball - herself a former Strictly celeb - on the popular teatime series.
Professor Green: Living in Poverty, 11.10pm, BBC Two
Better known for his music, rapper/singer/songwriter Professor Green has a sideline occupation in documentary-making and this is his latest.
Originally aired on BBC Three at the start of August, it does exactly what the title suggests, with Green showing what life is like for young people living in poverty.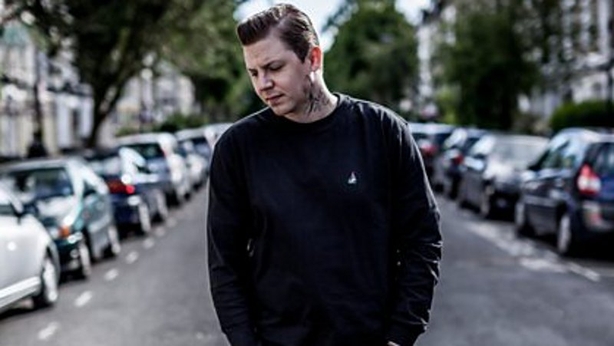 New to Download
Star Trek: Discovery, Netflix
Star Trek, one of the most iconic and influential global television franchises, returns to television 50 years after it first premiered with Star Trek: Discovery.
The series will feature a new ship, new characters and new missions, while embracing the same ideology and hope for the future that inspired a generation of dreamers and doers.
Star Trek: Discovery will follow the voyages of Starfleet on their missions to discover new worlds and new lifeforms. Among the crew is one Starfleet officer who must learn that to truly understand all things alien, you must first understand yourself.
Starting today, episodes will premiere on Netflix at 8am every Monday, following the US episode broadcast on CBS.
Don't Miss
The Vietnam War, 9.00pm, BBC Four & 11.35pm, RTÉ One
This is a ten-part, ten-hour documentary film series directed by legendary documentary-maker Ken Burns and Lynn Novick. Given Burns' outstanding track record, the series should tell the definitive story of the Vietnam War.
It features testimony from more than 60 witnesses, including many Americans who fought in the war and others who opposed it, as well as Vietnamese combatants and civilians from both the winning and losing sides.
In episode one, after a long and brutal war, Vietnamese revolutionaries led by Ho Chi Minh end nearly a century of French colonial occupation.
With the Cold War intensifying, Vietnam is divided into two zones at the Geneva Conference. Communists in the North aim to reunify the country, while America supports Ngo Dinh Diem's untested regime in the South.
BBC Four will also screen episode two tonight.