Tom Vaughan-Lawlor has told RTÉ Entertainment that he felt "huge pressure" in his portrayal of a Republican prisoner in the true story escape thriller Maze.
The acclaimed film, which has just opened in cinemas, is based on the true story of the mass escape of 38 IRA prisoners from HMP Maze near Belfast in September 1983. One prison officer died from a heart attack after being stabbed and another was seriously injured in the breakout.
We need your consent to load this rte-player contentWe use rte-player to manage extra content that can set cookies on your device and collect data about your activity. Please review their details and accept them to load the content.Manage Preferences
Love/Hate's Vaughan-Lawlor portrays one of the masterminds of the escape, the late IRA member Larry Marley, in the film, which also stars Jimmy's Hall actor Barry Ward as fictional prison warder Gordon Close.
When asked by RTÉ Entertainment if the film was one of the most difficult of his career, Vaughan-Lawlor said he had been challenged in a number of ways by the role.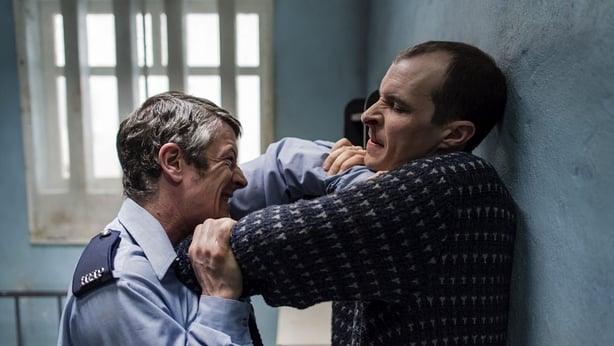 "I found pressure in terms of being from Dublin, not from Belfast," he said. "Pressure to be as informed as I could be about the subject and be able to talk about the film and be as educated about the conflict [as possible].
"Also, on a basic level, on a technical level, things like accents, things like physicality - making sure you could get as close as you could to those.  
"So it was huge pressure and also, because Ireland's a very small island, and the conflict is still so present..."
On the subject of what he hopes audiences will take from Maze, Vaughan-Lawlor said: "I think it's about a universality - a universality of conflict resolution, which can only be through dialogue and through people being in a room speaking. And intimacy. And listening - that's what I took from it."