If you're going no further than the sofa, here are some tips on what's worth watching on the box over the weekend. It's a hectic one!
Pick of the weekend
Acceptable Risk, 9.35pm, Sunday, RTÉ One
There are some very impressive CVs on both sides of the camera here, but the fact that the always superb Elaine Cassidy is starring in this new RTÉ One drama makes it a nailed-down must-see.
She plays Sarah Manning, the Irish wife of an American, Lee, who is murdered while in Montreal, seemingly while working for a pharmaceutical company.
But as police both in Canada and Ireland scratch below the surface of his killing, there seems to be an awful lot of subterfuge going on.
Detective Sergeant Emer Byrne, played by Angeline Ball, is convinced this is anything but a straightforward case, and perhaps Sarah is not as innocent as she seems.
New and returning shows
The Ray D'Arcy Show, 9.45pm, RTÉ One
Back for another run of his popular chat show, Ray D'Arcy's guests include Celebrity Big Brother winner Sarah Harding, boxers Joe Ward and Bernard Dunne, and journalist Mick Clifford, who's written a book about Garda whistleblower Maurice McCabe.
Doc Martin, 9.00pm, Sunday, be3
Martin Clunes returns for a final run as the bumbling but loveable doctor as the English village of Portwenn is a hive of activity, ahead of Janice's wedding to Penhale.
Winning Streak, 8.15pm, Saturday, RTÉ One
Sinead Kennedy and Marty Whelan are back to encourage more lucky Lotto contestants to win as much money as possible, culminating in the a spin of the Grand Prize Wheel.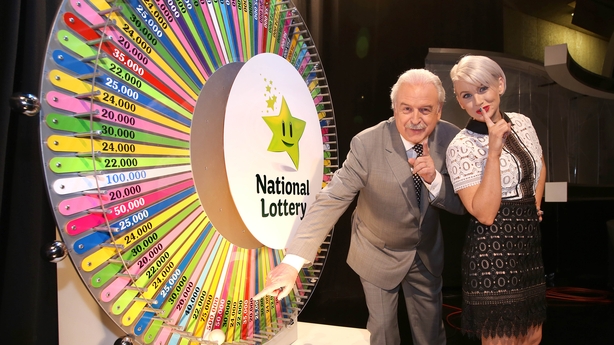 Antique Roadshow, 8.00pm, Sunday, BBC One
Fiona Bruce returns with the experts, and this new run starts with a visit to Castle Howard in Yorkshire, where treasures include a letter from Charles Darwin, no less.
Painting the Nation, 6.30pm, Sunday, RTÉ One
Back for a second season, Pauline McLynn returns to host the show that offers the winning contestant the opportunity to have their work hung at the prestigious State Art Collection.
Front Row, 7.30pm, Saturday, BBC Two
Journalists Giles Coren and Viv Groskop, along with DJ Nihal Arthanayake, review the best of the cultural week in the UK.
The Women's Football Show, 11.30pm, Sunday, BBC Two
Indicating that women's football continues to rise, this new show highlights the action from the FA WSL, which begins this weekend.
Ending this weekend
Celebrity Masterchef, 8.30pm, Friday, BBC One
The culinary competition comes to a conclusion. John Torode and Gregg Wallace host as the three finalists aim to win over the judges to land this year's title.
Nashville, 9.00pm, Friday, Sky 1
Long over on TG4, the fifth season of this excellent country music drama comes to an end, with Deacon and the other Highway 65 artists standing united against Zach. This finale is followed by Nashville Live at the Albert Hall, featuring many of the show's cast.
New to Download
Gaga: Five Foot Two, from Friday, Netflix
American pop star Lady Gaga offers a vulnerable look of her life during one of the most pivotal periods in her career.
Directed by Emmy-nominated filmmaker Chris Moukarbel, the film is shot in the style of cinema verité, giving viewers unfiltered, behind-the-scenes access as Gaga spends time with close friends and family members, records and releases her 2016 album Joanne and, deals with personal struggles.
Moukarbel's portrait captures Lady Gaga's life over a eight-month period. On top of professional triumphs, viewers will see her cope with intense emotional and physical pain, as well as everyday activity.
Don't Miss
Bobby Sands: 66 Days, 9.00pm, Sunday, BBC Two
This one-off documentary sees film-maker Brendan J Byrne explore the story of Bobby Sands' 66-day hunger strike in the spring of 1981.
Using extracts from Sands' diary, testimony and archive footage from the period, the film hears from journalists, historians, sociologists and medical experts as well as those who knew Sands personally.
Weekend movies
Big Night, 9.30pm, Friday, TG4
This hugely enjoyable film is a 1996 American comedy-drama film directed by Campbell Scott and Stanley Tucci.
Tucci also stars as one of two brothers who, in an attempt at saving their failing Italian restaurant, decide to gamble on one special night to try to save the business.
There are some great performances, but the big deal here is the food. Be warned: do not watch this film on an empty stomach.
Also:
Unforgiven, 12.30am, Friday, RTÉ2
Directed, written, produced by and starring Clint Eastwood, this is a superb revisionist western where the days of gunslinger's isn't painted in a bright light.
The Odd Couple, 8.05am, Saturday, Sky Cinema Select
This is a superb adaptation of Neil Simon's play about two friends of contrasting dispositions, who find themselves living together in a New York apartment. Jack Lemmon and Walter Matthau are magnificent in the lead roles.
Grand Budapest Hotel, 11.05pm, Sunday, Channel 4
A Wes Anderson gem, this tells of Gustave H, a legendary concierge at a famous hotel from the fictional Republic of Zubrowka between the first and second World Wars, starring Ralph Fiennes.
Weekend Box Set
The Walking Dead: Seasons 1-7, from Friday, Sky Box Sets & NOW TV
As the multi-award-winning drama prepares to return in October for season eight, viewers can catch up on every episode so far. And there are lots of them.
The series follows a group of people, led by deputy sheriff Rick Grimes (Andrew Lincoln), who are attempting to survive in a post-apocalyptic world ravaged by the undead.