Actress Emma Stone has revealed that she has been in therapy since she was seven years old to treat her anxiety.
The Oscar-winning actress appeared on The Late Show with Stephen Colbert where she opened up about her battle with anxiety and how therapy and acting have helped her cope through the years.
The La La Land star brought along a drawing she made in therapy when she was nine, saying: "This is me, I guess, and this is anxiety, a little green monster that looks a little bit like, as someone backstage said, a uterus with some ovaries. I didn't mean it to be hormonally related in any way, as I said, I was nine.
"I was a very, very, very anxious child and I had a lot of panic attacks. I benefited in a big way from therapy, I started it at seven."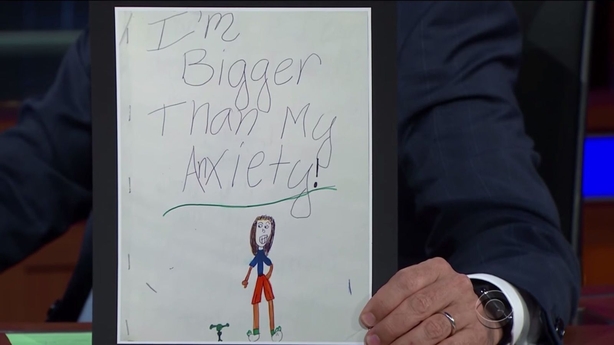 The 28-year-old Hollywood star, who was promoting her new film Battle of the Sexes, added that acting and improvisation helped her "so much", saying: "I still have anxiety to this day but not panic attacks - knock on wood."
Stone stars alongside Steve Carell in Battle of the Sexes, which is about the 1973 tennis match between women's world champion Billie Jean King and ex-men's champion Bobby Riggs.
It is due to be released in Irish cinemas on November 24.