IrelandWeek has joined forces with Music From Ireland and Culture Ireland to produce an all-Irish musical line up for the School Night event in Los Angeles.
The gig takes place on Monday October 16, 2017 at Bardot in Hollywood, during the inaugural IrelandWeek, and will feature Lisa Hannigan, The Strypes, All Tvvins and Elm, with guest DJs between sets.
School Night has been a live music series for fans and industry alike to find new artists for the last eight years.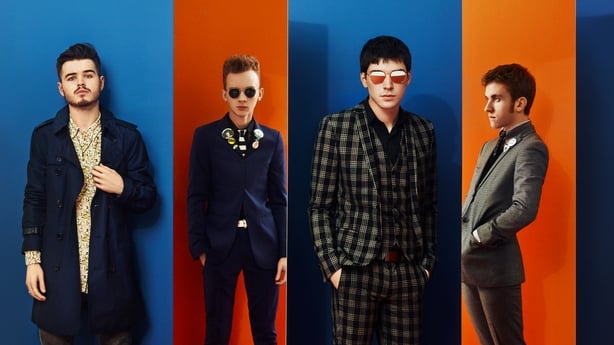 Created by KCRW DJ and curator Chris Douridas and Matt Goldman (MFG / AOK Collective), School Night has featured established names, as well as breaking new bands.
Artists who have played the event include Moby, Alt-J, Hozier, Florence and The Machine, Miguel, Billie Eilish, BØRNS, Capital Cities, Alt- J, Dua Lipa, Haim, and Icona Pop.
"By getting together with Chris Douridas, KCRW and the other partners at School Night, we are getting access to a 50k strong mailing list of music industry professionals, music supervisors, radio, labels, publishers, booking agencies, artists and early adopter music fans," says Angela Dorgan, CEO of Music from Ireland .
"As a stepping stone to a US story for Irish acts, we couldn't have asked for a better partner."
Christine Sisk, director of Culture Ireland added: "Culture Ireland is delighted to support these Irish artists' appearance at Ireland Week through the Music from Ireland programme.
"We know the value in our artists playing live for industry professionals and where else would be more appropriate than Los Angeles. We wish them and all at IrelandWeek every success."
The inaugural IrelandWeek runs from October 16 to 21, 2017 in Los Angeles.. Visit www.IrelandWeek.com for more information.