In Thursday night's episode of EastEnders, Linda Carter is gearing up to tell her husband Mick about her secret illness, which is the reason she was away from Walford for so long.
Linda (Kellie Bright) recently confided in Jack Branning (Scott Maslen) about how she was battling cancer during her time away from the square but she decided to keep her family in the dark.
She gets ready up to finally drop the bombshell on her husband when he stops her in her tracks and makes his own announcement - that he wants to take her away on holiday.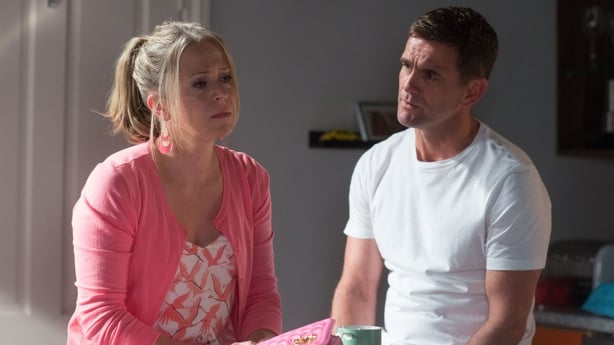 Linda doesn't want to crush Mick's hopes and changes her mind at the last minute, deciding to keep her illness to herself.
Later, she has to head to the hospital and face her oncology appointment alone, clearly worried about the possibility of receiving bad news from the doctor.
Luckily, Jack has been keeping a close eye on Linda and follows her to the appointment to give her his support and a shoulder to cry on if she needs it.
As Linda sits down with her oncologist, will she get some good news about her treatment or will there be more heartache to come?
Watch these scenes air on EastEnders on Thursday, September 21 at 7.30pm on BBC One.