There are new additions to the Gogglebox Ireland gang, World's Busiest Cities comes to an end, while there's a real-life murder investigation on BBC Two's The Detectives: Murder on the Streets
Pick of the day
Gogglebox Ireland, 9.00pm, TV3
There several new faces amongst the Gogglebox Ireland gang as a new group of viewers has been added to the mix.
Michael (25), David (24) and Gerry (25) have been best friends since childhood and all live within five minutes from each other in the Cooley Peninsula in County Louth.
The trio attended the same primary and secondary schools but then went their separate ways. Michael studied Electronic Engineering and now works as a sales rep, David went to DIT Dublin, moved to France for a year and now works as a software expert and Gerry is a personal trainer.
Despite their busy lifestyles, they still make time for a weekly 'Lads Night In' to catch-up on the telly in Gerry's parents' house.
The lads rarely agree on what to watch on TV but all enjoy First Dates and The Simpsons, often quoting phrases from the series when together.
Gerry was into this summer's Love Island on 3e while Michael admits to being fixated on Sky Sports. David lives with his granny so he grew up watching daytime TV with her.
New or Returning Shows
The Detectives: Murder on the Streets, 9.00pm, BBC Two
With apparently unparalleled access, this four-part series follows Manchester's murder detectives over the course of a year as they try to unravel complex cases in dramatic real time.
In this episode, when a burnt body is discovered in a homeless camp under railway arches close to the city centre, GMP's Major Incident Team is called to the scene, and very soon a murder investigation is underway.
Detective Superintendent Jon Chadwick, head of MIT, takes on the case - but with no CCTV and no witnesses the team has little to go on, but leads detectives into Manchester's exploding young homelessness crisis.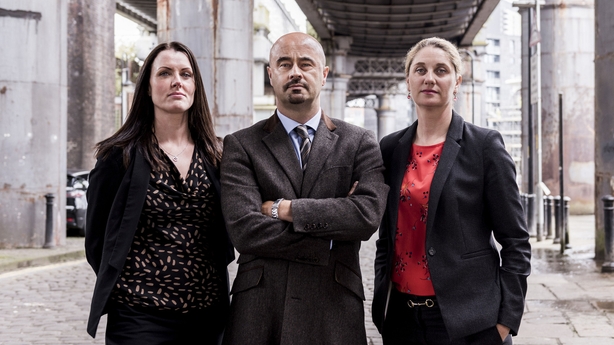 Famalam, 10.00pm, BBC Two
Famalam shines a comedic light on everything - from alien encounters in the outer reaches of the galaxy to what happens when a man is left on his own in a house for 10 minutes holding only a phone and a remote.
With a dazzling array of accents, cultural observations and colourful costumes, Famalam gives us a glimpse of the latest Nollywood blockbuster, reveals who might be responsible for internet spam and introduces us to the real rulers of the world and - spoiler alert - it's not the G20 group of countries.
Ending today
World's Busiest Cities, 8.00pm, BBC Two
Dan Snow, Anita Rani and Ade Adepitan end this series with a trip to Delhi, the capital of India and one of the biggest cities in the world.
With a population of 26 million it's got a lot to do to feed such an enormous amount of people and Anita begins the episode with a visit to Asia's largest fruit and vegetable market, which spans an area the size of 80 football pitches.
Here's a flavour of what to expect (it's from an earlier episode about Moscow):
Crash, 9.00pm, BBC One
In the final episode of this series that follows criminal investigations into fatal crashes on Northern Ireland's roads, Crash explores how a split-second decision can have life-changing consequences.
Don't Miss
Ray Donovan, 9.00pm, Sky Atlantic
Liev Schreiber may have missed out on an Emmy last Sunday for his performance on Ray Donovan, but this fifth season has him in even better form as the LA fixer.
The dynamics have changed considerably this time around, as Ray's family has fallen asunder in the wake of his wife's death. Last week he sold the family home - the house his late wife Brigid yearned for so much.
As the gritty crime drama continues, Ray and his Donovan siblings, and father Mickey, take on the many forces that hold a grudge against them. Which, at this stage, adds up to a lot of people.