Coronation Street actress Samia Longchambon has revealed that she had "so much fun" filming the soap's wedding day fight scene with co-star Catherine Tyldesley.
Longchambon's character Maria Connor had an explosive fountain fight with Tyldesley's Eva Price on Wednesday night's double-episode of the soap.
On Monday's cliffhanger episode, Maria gatecrashed Aidan and Eva's wedding ceremony to announce that Eva had been lying about her pregnancy.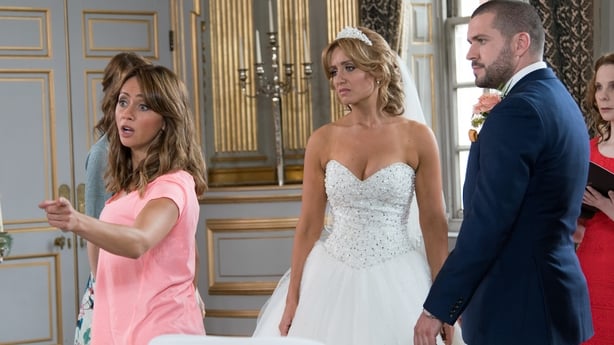 The news was devastating to groom Aidan (Shayne Ward), who earlier that day had finally come clean to his bride-to-be about his long-running affair with Maria.
Wednesday night's Corrie saw a furious Eva pushing Maria into the fountain at the lavish wedding venue before jumping in after her in front of the shocked wedding guests.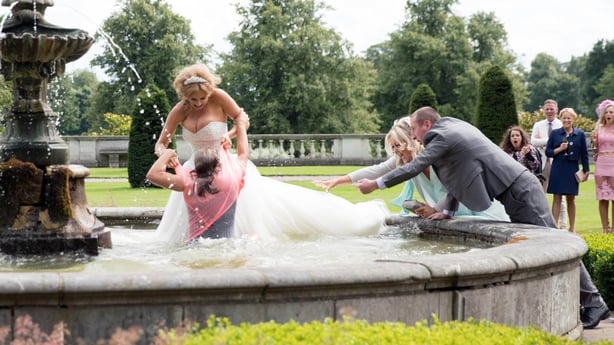 Longchambon said she had a great time filming the fight scene, apart from one aspect. 
"The fight was so much fun," she said. "I was dreading it before... But on the day, the director just gave us the freedom to do whatever we wanted to each other and we just went for it.
"The worst thing was when [Catherine Tyldesley] grabbed my hair and started dunking my head up and down in the water - it wasn't the nicest thing Cath's ever done to me.
"The worst thing I did to her was rip her hair extensions out and throw her tiara across the garden. It was like, 'Let's undo Eva and get everything off her'."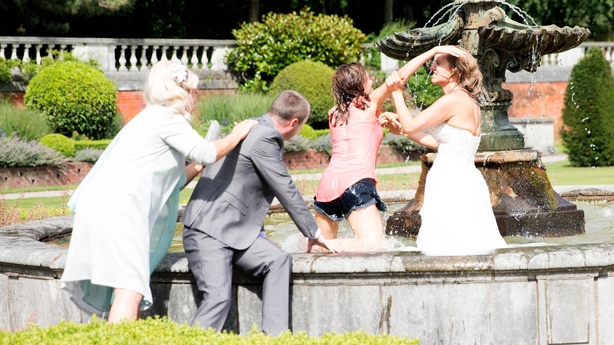 The actress also commented on Maria's outburst at the ceremony, where she showed Eva's fake baby scans to the guests, saying: "It was great, it was everything that I imagined it should be. It has been a really slow- burner this affair, not just a flash in the pan, and it meant a lot to Maria... So it was such a treat to get those storylines."
Tomorrow promises to be one of the most dramatic nights in soap history!

Are you ready for our FIRST EVER double #CorrieWEDnesday?😉 #Corrie pic.twitter.com/2U6ZtRxAsU

— Coronation Street (@itvcorrie) September 19, 2017
Longchambon went on to hint that it may not be over between Maria and Aidan, teasing: "You never know, anything can happen.
"The baby broke [Maria's] heart and that's why she backed off... So now she's frustrated, because she thinks Aidan wouldn't be marrying [Eva] if there was no baby. And actually, there is no baby, so she could have possibly had her happy ending."