George Clooney ''couldn't be more in love'' and is happier than ever since having children with his wife Amal.
The 56-year-old former ER star, who recently welcomed twins Alexander and Ella and George with his international human-rights lawyer partner, says he loves his life.
Speaking to the Daily Mirror, he said: ''I couldn't be more in love and more happy with my family. I'm 56, which is old to be doing this and I didn't really think it was going to happen in my life. So it's all icing on the cake.
''I thought that my life was going to be focused on my career. Then I have this incredible relationship and then all of a sudden we have these two knuckleheads who make me laugh every day.''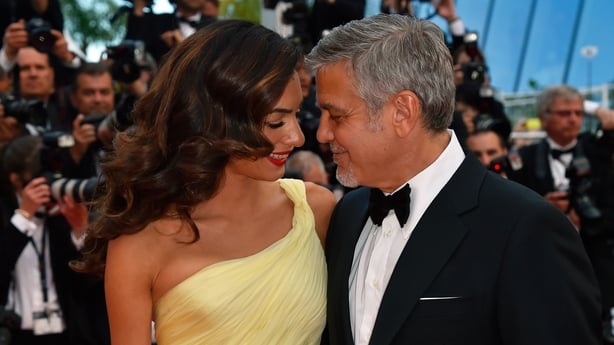 Amal and the twins stayed at their Los Angeles home while George promoted his new movie Suburbicon at the Toronto International Film Festival, and he admitted he couldn't wait to get home.
"This is the first time I've been away from them since they were born and I wish I was with them. My wife sends me pictures of them and I think, 'God I wish I was with my kids'. I'm excited to get home. It's nice to feel this way.''
The actor has heaped praise on his wife for being a great mother, adding: ''I wasn't completely unaware of what life would be like with children. All my friends have kids and I am godfather to about 20.
''The surprise for me was how much more complicated twins are than one. It's not like twice as much work, it's more than that. It changes everything and you don't sleep.
''So I have such admiration for my wife, who is getting about two hours of sleep [in] intervals a night. She is up breastfeeding these two knuckleheads - all they want to do is eat and I don't understand what is going on.
''I have two children that don't even care that I exist right now. I have nothing to give them except a bottle every once in a while, and they are happy. But, other than that, it's all Amal right now.''