Coronation Street star Catherine Tyldesley has said there will be "massive consequences" as her bride-to-be character Eva Price seeks wedding day revenge on cheating fiancé Aidan Connor.
Warning: spoiler alert!
The soap's big showdown week begins on Monday with Eva unable to see past getting even with Aidan (Shayne Ward) on her big day.
Well this might complicate your revenge plans Eva... ??

You DO NOT want to miss the wedding - all next week on Coronation Street! #Corrie pic.twitter.com/5WkWfJZaye

— Coronation Street (@itvcorrie) September 15, 2017
"It's to get there and show him up," Tyldesley told ITV. "The big thing about Eva is she never thinks about consequences. Ever. She just jumps straight in with whatever she wants to do, whatever she wants to say. And obviously, a plan of this size has massive consequences."
As part of Corrie's latest cliffhanger, Aidan confesses to Eva on the morning of the wedding that he cheated on her with Maria (Samia Longchambon).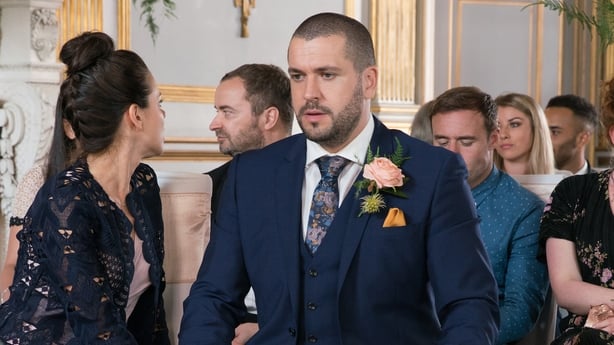 "She doesn't reveal that she knows," explained Tyldesley. "She hides the fact that she already knew."
In another twist, Eva has also been lying to Aidan that she is pregnant.
"For her, the consequences, she can't deal with that," said the actress. "So she just kind of says, 'I'll cross that bridge when I get to it; I just can't think about that now'. She's almost convinced herself she is pregnant, that's kind of in her head now."
When asked whether Eva will walk down the aisle - and what Maria's role on the big day will be - Tyldesley remained tight-lipped.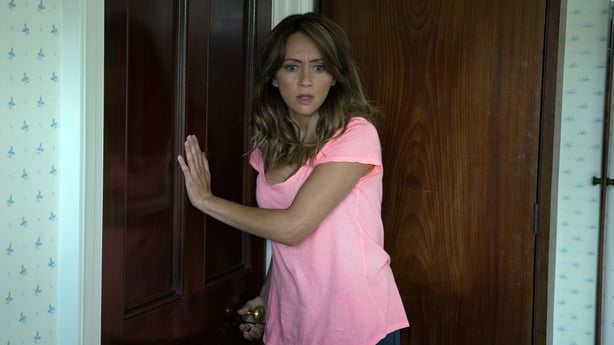 "It's epic," she teased. "Six wedding dresses and a stunt double. But we didn't actually use the stunt double because I was determined to do my own stunts. Just call me Lara Croft..."
Coronation Street, Mondays, Wednesdays and Fridays, ITV and TV3