Norman Hale and X Factor star Brenda Edwards who are currently starring in Hairspray at the Bord Gais Energy Theatre in Dublin have heaped praise on their Irish audiences saying show-goers have been "absolutely amazing".
Former X Factor contestant Brenda Edwards plays Motormouth Maybelle in the production, which runs in the theatre until Saturday, and she said that while they had high hopes for Irish audiences, their expectations have been met.
"It was absolutely amazing; a lot of us have been looking forward to coming to Dublin because we know the audience is going to be fantastic and they didn't disappoint; it's just brilliant," Edwards told RTÉ Entertainment.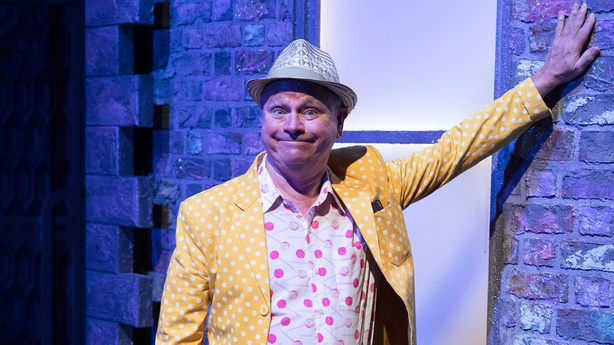 Edwards' co-star Norman Pace, one half of comedy duo Hale and Pace, joined in her praise saying he particularly enjoys the mix in age demographic that the musical attracts.
"I could see people dancing along with the final number, and there were little kids of about seven and pensioners, all in the same row, and they're going, they're all up for it," he said.
Hairspray is set in 1962 and tells the story of Tracy Turnblad, a big girl with big hair and an even bigger heart, who is on a mission to follow her dreams and dance her way onto the television. She quickly becomes a local star and uses her fame to fight for equality.
Hairspray runs in the Bord Gais Energy Theatre until Saturday, September 16. Tickets are on sale now.