Other Voices have launched a search to give one Irish musician the chance to perform at the Dingle music festival as well as studio time and a video budget. Top Dublin band Le Galaxie are urging fellow musicians to apply for this "incredible opportunity".
With Other Voices approaching its 16th instalment they are welcoming musicians to send in a sample of their work through the new eir Other Voices Open Call system, with the chosen act securing a performance slot at the festival in Dingle this December.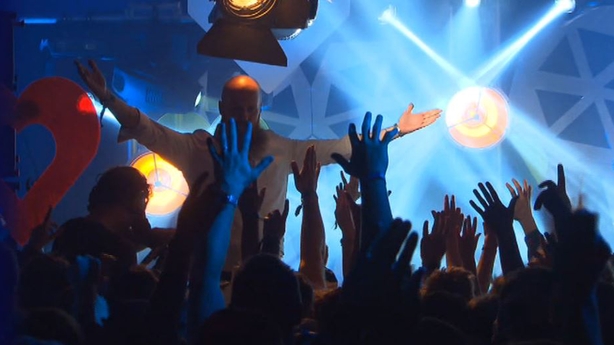 The act will have all of their expenses paid for the trip to Dingle, they will be given a three-day recording studio session with a top engineer, and a production company and budget to make a music video, as well as practical mentoring from the Other Voices team.
Le Galaxie performed at the launch of the open call and described the process as "not a competition per se, it's almost like a Booker Prize."
Beautiful night at the @OtherVoicesLive launch in @tramlinedublin. An honour to be ambassadors for the most unique musical event in Ireland pic.twitter.com/G3nLBOwfjT

— Le Galaxie (@LeGalaxie) September 12, 2017
"It's incredible, just the idea that all you have to do is put your music forward, it's not a competition per se, it's almost like a Booker Prize or something where it's basically, it's down to how people feel about your music that will bring you forward, it's not a battle of the bands where it's like 'bring the most people'," Le Galaxie's Dave McLaughlin told RTÉ Entertainment.
"So it's incredible to think that a band starting out now, who has their chops together, that you're going to have access to that kind of platform."
Want the chance to perform at @OtherVoicesLive? @LeGalaxie tell us all about the new #EirOtherVoicesOpenCall https://t.co/3DqYbRyemj pic.twitter.com/P07Ik6ZjWo

— Entertainment on RTÉ (@RTE_Ents) September 13, 2017
Other Voices presenter May Kay, former lead singer with Fight Like Apes and current Le Galaxie member, emphasised the range of artists that make up the Other Voices line-ups every year, hoping no one would be deterred from entering because they couldn't picture their sound fitting in.
"Every type of genre is there. It's for anybody and everybody. Don't be discouraged by what you think you might know already," she said.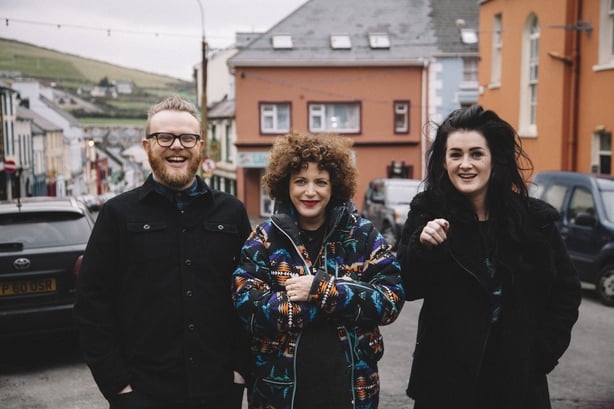 Speaking about her first time on the Other Voices stage with Fight Like Apes, May Kay said the idea of playing their style of music in a church initially felt '!bizarre".
"It was bizarre for us with the style of music we made to play in a church to begin with; it also made it so exciting because the church lends itself very well to nice sweet music and its really beautiful in it, but it also magnifies louder bands and you kind of have to up your game a bit," Kay said.
"You're quite bare up there on the stage, so you do have to up your game. Punky bands playing there – you don't pull back, you actually end up going for it more because of the setting, so for us starting off early on and being put on that iconic stage was magic."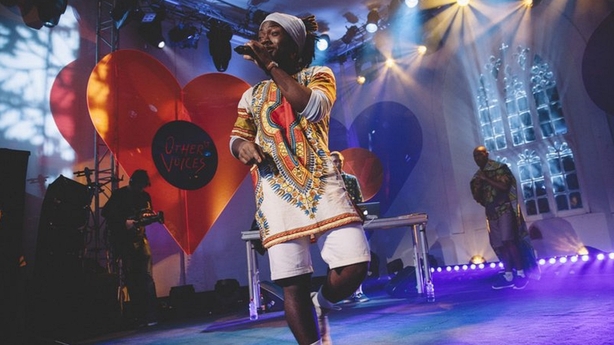 McLaughlin agreed, saying he once thought of the festival as being just for acoustic acts.
"For us, we play dance music; it's quite in your face. We're used to thinking of these acoustic acts, but it has totally broken out of that now and certainly, we were there and the Rusangano Family were playing and they kind of did the same as us; they had that urge to basically try and burst into the crowd and draw everyone in," he said.
While the privilege of performing on the Other Voices stage is not lost on any act taking part, McLaughlin and May Kay revealed the unorthodox way of actually getting yourself to the stage - through a tiny window, known as 'The Leveller'.
For more information on the eir Other Voices Open Call, click here. The closing date for entries is 6pm on September 22.
The Other Voices festival runs in Dingle from December 1 – 3, 2017, with the live performances to be broadcast later on RTÉ2.