Comedian Russell Brand wants to make amends with his ex-wife, Katy Perry, who he has called an "extraordinary women".
When Russell Brand and Katy Perry split in 2012 it wasn't exactly on mutual terms. In fact, according to the award-winning popstar Brand ended their marriage of 14-months via text message.
The British comedian even went as far to say that being married to Perry was like being "associated with the very thing I detest: vapid, vacuous, plastic, constructed, mindless celebrity. That's the very sea we're swimming in, 'Oh, who's he?'... 'He's married to Katy Perry'."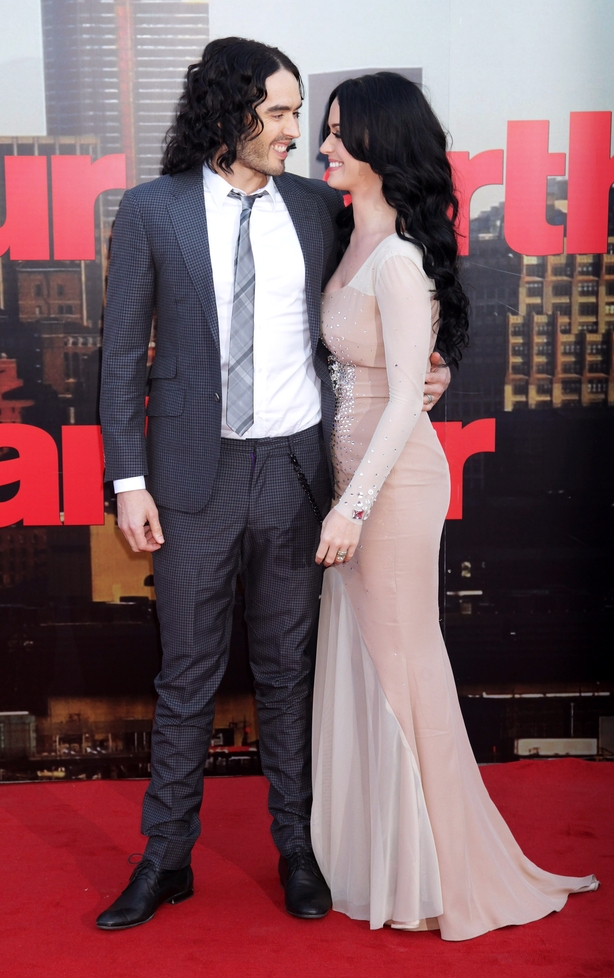 However, it appears Brand, who is now married to lifestyle blogger Laura Gallacher and dad to 10-month-old Mabel, has had a change of heart about his time with the Swish Swish singer.
Speaking to Grazia magazine, Brand admitted that he would like to reconcile with his ex-wife. He said: "I'm willing and open for reconciliation, any kind. Because if we can't overcome our relatively trivial personal disputes in this world, what hope is there for us?
"I have very positive feelings about that whole experience and Katy is an extraordinary woman."