New Strictly Come Dancing contestant Mollie King has said her biggest fear is falling down the show's famous staircase before she even makes it to the dancefloor.
The new series begins on BBC One on Saturday evening, with Saturdays singer King one of the 15 celebrities hoping to put their best foot forward - on the staircase and elsewhere.
Saturday nights are set to sparkle... #Strictly ? pic.twitter.com/qNqMQWFA0r

— BBC Strictly? (@bbcstrictly) September 1, 2017
"You know at the start when they say, like, 'Mollie King' and you've got to wave at the top of the stairs?" she asked the Huffington Post.
"You've got to look glamorous, and then you've got to walk down the steps.
A super early start this morning with @bbcstrictly! I can't believe the first show starts TOMORROW, ahhh! Pinch me! ??

— MOLLIE KING (@MollieKing) September 8, 2017
"I don't want to literally just tumble down them and then, like, get up and rearrange myself. I just really want to look really graceful doing that bit."
King said she was also aware that she has to avoid the pitfall of using her favourite "un-cool" dance move.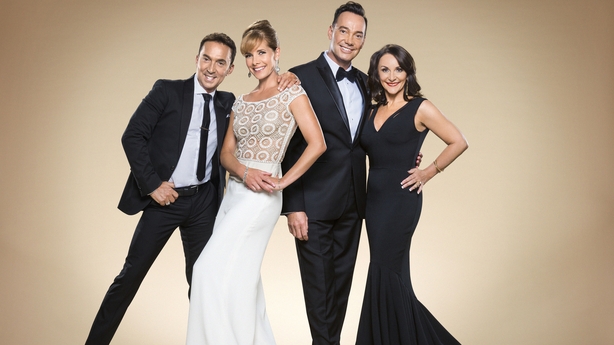 "The move that I always go to, which I really need to stop, especially before Strictly, is the finger point," she said.
"It is so un-cool. I literally need to put this finger back in the pocket because the judges would really just die if they saw me do that on the Strictly dancefloor."
Strictly Come Dancing, Saturday, BBC One, 7pm
This year's Strictly line-up: