Emmerdale viewers have watched in shock as sweet factory boss Priya Sharma has continued to deceive her best friend Leyla Harding by having a steamy affair with her partner behind her back - and tonight the full extent of their betrayal unfolds.
When Emma Barton lets slip to Leyla that her pal has been sleeping with her son, Leyla understandably doesn't take the news lightly.
Pete had been intent on winning Leyla back so couldn't be more furious with his mum for letting the sordid secret out.
Leyla is reeling – but will she be plotting revenge?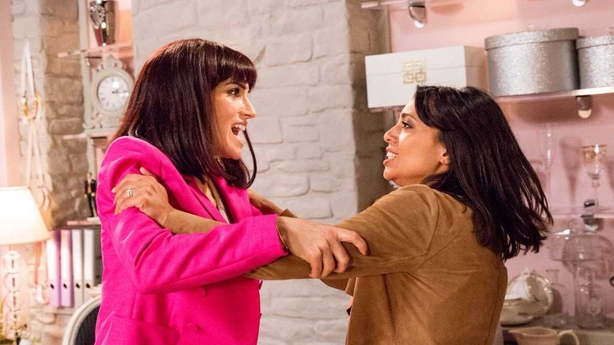 Priya's fling comes following the breakdown of her marriage to Rakesh Kotecha, who went on the run after confessing to starting The Mill fire.
Emmerdale will air twice tonight - at its usual time of 7pm on TV3 - and then again at 8pm for a special one hour long episode.
For more on this week's soaps, click here