Game of Thrones star Kit Harington has told fans of the HBO fantasy phenomenon that he expects "a bloodbath" in the final season next year.
Warning: spoiler alert!
With season seven's 80-minute, twist-filled finale The Dragon and the Wolf airing in the US on Sunday and on Sky Atlantic overnight, Harington told US entertainment trade publication Deadline that the series would have "to end big" with "a hell of an ending".
"This can never end the way that Thrones started," said the actor, who plays hero Jon Snow.
"And the thing is, with so few characters left, they [the viewers] should get used to and get ready for next year is Thrones returning to form and killing its main characters quickly," Harington continued.
"They're going to go, and they're going to go fast, and I think that the payoff of our characters not being in great peril this year will be that, next year, it's going to be a bloodbath."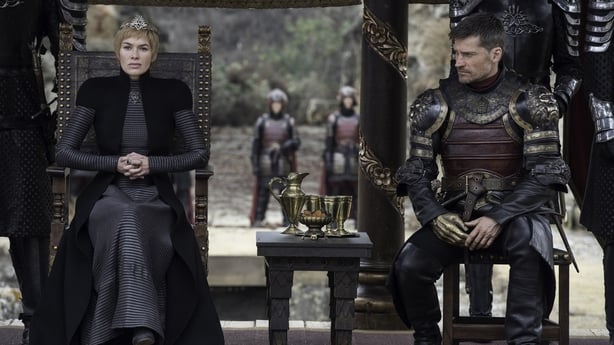 Harington described the season seven finale as "one of the best episodes of Game of Thrones I've seen".
"It's got a bit of everything, it fits with the season, and it also fits with Thrones in general, and I love it," he added. "I feel very soppy about it at the moment."
The season finale of Game of Thrones airs again on Sky Atlantic on Monday night at 9pm.
The Great War is here. #GoTS7 concludes tonight at 9pm. #GameofThrones pic.twitter.com/AO7MyuT7mJ

— Sky Atlantic (@skyatlantic) August 28, 2017