Coronation Street actor Connor McIntyre has hinted that his character Pat Phelan could kill Andy, who he is holding hostage in a basement, saying "it's the next move isn't it?"
Viewers thought that builder Pat had killed the Bistro waiter after hitting him over the head with a laptop, but it has since transpired that Pat has been keeping Andy (Oliver Farnworth) hostage in an abandoned house for the past eight months.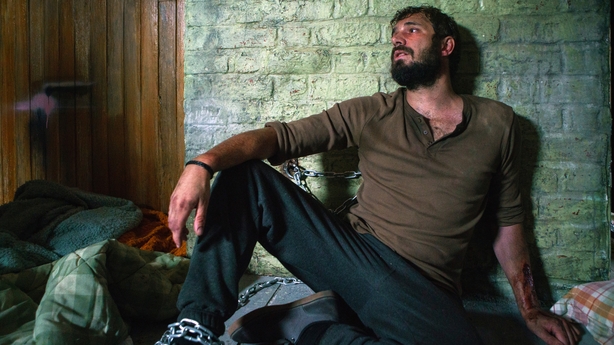 When asked about Pat killing his hostage, McIntyre said: "It's the next move isn't it? Let's get this straight, the further we go with this character, the more we realise that he is suffering with narcissistic personality disorder.
"This is a guy whose relationships are all about power. He's not a well man, he's a sick puppy in many ways, so what's the next step?
"We haven't seen him kill yet, and we've seen him step back when Vinnie said, 'I'll sort Todd out'. So, I think there's something more disturbing than that going on. In a warped way he was thinking I won't kill him but I'll take him away and maybe, like Michael, he'll just expire and then my hands will be clean. But, it turns out, it didn't happen that way so he's been caring for him.
"Somebody needs Pat Phelan everyday, so this is real power isn't it. And someone he can vent all his frustrations of the day to, which you will see, and then very tender moments where there's a real intimacy."
My name is Andy Carver... Pat Phelan has me hostage... #Corrie pic.twitter.com/e2KpDgi1lM

— Coronation Street (@itvcorrie) August 21, 2017
McIntyre went on to say that murder would be "the nuclear option" for Pat and that he would "do everything to avoid that", but it was possible and "bubbling to the surface". 
"Something needs to happen to resolve this," he added.
The Liverpudlian actor also spoke about filming the upsetting scenes and the atmosphere on set, saying it was "disturbing".
"That place is all about atmosphere, when we're sat in that space silently, in the relationship that we've got, it's quite disturbing", he explained.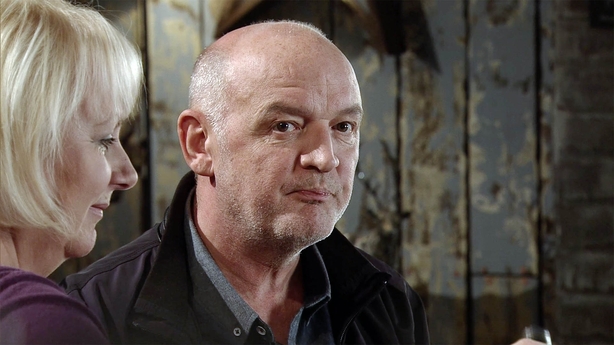 "Imagine poor Andy's position is me berating him, bullying him, screaming at him, and then sitting quite quietly and discussing chocolate eclairs so he has to judge every moment and guess Phelan's mood.
"I said to him just before we were about to break for the weekend, 'I hope your girlfriend doesn't shout at you about anything this weekend because you're likely just to burst out crying.'  
"I woke up in the foulest mood this Saturday, and for the most part I'm fairly well-disposed. By 11 o'clock I was saying 'what is all of this', but of course it's because I've spent the whole week and more taking on the role, and those adrenaline hits and that volume in terms of loudness add to it.
"It was very interesting to observe but I just went and had a nice steam bath and relaxed and it was ok. So yes, they've done a fantastic job down there. It's incredible we've gone everywhere in terms of set and detail."
Catch up on next week's soap storylines here.