Award-winning actor Hugh Bonneville will present a special one-hour documentary on the final week of Jesus' life in an RTÉ co-production with European public broadcaster ARTE and American Public Television (APT).
The project is the first to come out of a co-production deal signed by RTE and European public broadcaster ARTE in November 2016. It also marks the Irish broadcaster's first ever co-production with APT.
Bonneville, who starred in Downton Abbey, Paddington and W1A, took a degree in theology at Cambridge and he has a keen interest in the story of Calvary. He travelled to Jerusalem to learn about and tell the story of the week that changed the world, the last six days of Jesus' life.
"This is a place where history and faith come together," says Bonneville.
"Whether you are a person of faith or of none, you cannot escape the fact that the last six days of this man's life, and his death, changed the world.
I'm not going to chart the religion that grew out of these events. I'm interested in the events themselves: what happened in that final week of Jesus' life, how he died, why he died and who killed him.'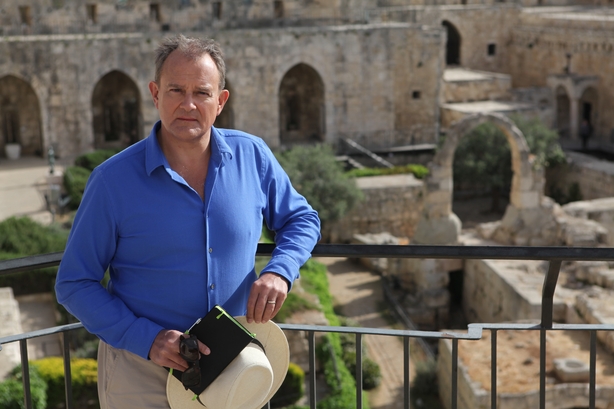 "The events of the original Easter week inspired a faith that is now followed by 2.2 billion people," added Roger Childs, Head of Religious Programmes at RTÉ. "But they also have a more bitter legacy of persecution and conflict, which demands that we re-examine them, to understand exactly what happened, why, and with what consequences.
"Hugh Bonneville's unique combination of international profile and lightly-worn academic knowledge make him the ideal person to shed new light on the events and context of that week for mainstream global television audiences of all faiths and none. "
The film will be shown over Easter 2018.