Art Garfunkel says that he will "step out" from the shadow of his musical partner Paul Simon in a new memoir entitled What Is It All but Luminous in which he will also write about being a husband and father.
In an a recent interview with the Cape Cod Times, 75-year-old Grafunkel said: "I have been living below the radar all these years, accommodating the engine that is Paul Simon. I have been quiet and unknown. That's why I wrote this book. Now I want to step out."
The subtitle of What Is It All but Luminous is "notes from an underground man on tour" and it sees the singer recalling his upbringing in a middle class Jewish household in a red brick semi-attached house in Kew Gardens, Queens.
The son of a travelling salesman, Garfunkel says he felt the power of singing at the age of five and recalls his vocal cords "vibrating with the love of sound."
He met Paul Simon in school and hey subsequently attended junior high school together. Aged about twelve at the birth of rock'n'roll, Garfunkel writes that the new sound, "captured" their hearts.
A recording studio in Manhattan saw Simon & Garfunkel make the auspicious demo of their song, Hey Schoolgirl, for the princely sum of $7. The finished recording featured Simon's father on bass and the cut made an impressive Number 40 on the national charts, selling 150,000 copies.
Garfunkel writes about the roller coaster career of Simon & Garfunkel and dominating the pop charts as a folk duo, with Everlys influences from the time he was 16.
He admits that he is not a natural performer, more a thinker but the publicity for his new book recalls "sex-for-thrills on the road". He also talks about reading or walking to calm down. Garfunkel has walked across both the USA and Europe.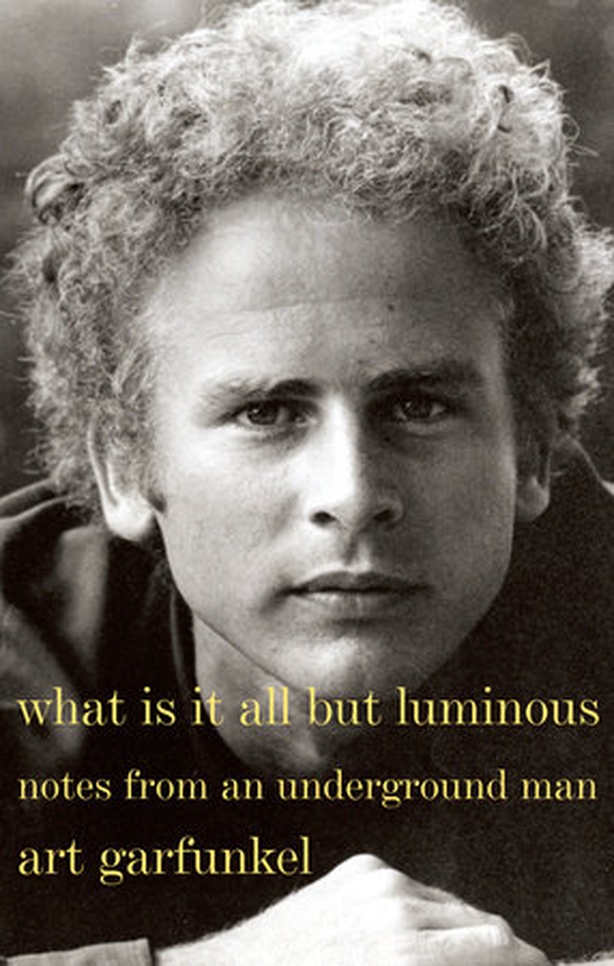 He writes too of being an actor working with directors Nicolas Roeg (Bad Timing) and Mike Nichols (Carnal Knowledge) who he describes as "the greatest of them all."
Along the way, Garfunkel managed to attain a Masters in Mathematics at Columbia University in New York, but opted for a career in music instead of a PhD which might have been the logical follow-up for another bright student, less interested in Tin Pan Alley.
The gradual estrangement from Simon and its aftermath is readily explored in the memoir and he details the business of learning to perform on his own, in what he reckons as a thousand concerts around the world.
In recent years, his voice suffered through a stiffening of one vocal cord and he had to work to recover it. On a personal level, the book also delves into the singer and actor's life as a husband and father.
What Is It All but Luminous will be published on September 26 by Penguin Random House.