Ant McPartlin has said he is "overwhelmed" by the support from fans after he revealed he nearly died as he battled alcohol and substance abuse.
The Britain's Got Talent, Saturday Night Takeaway and I'm A Celebrity... Get Me Out Of Here! co-host checked into rehab in June after admitting how a knee injury in 2014 led to an addiction to prescription pain medication and substance and alcohol abuse.
Taking to Twitter, the 41-year-old star admitted he was touched by everyone's "love, support and well wishes".
Have to say I'm overwhelmed by everyone's love, support and well wishes today. Thank you one and all. I'm sending all my love back.
A xxx

— antanddec (@antanddec) August 13, 2017
Opening up for the first time since leaving rehab, he told The Sun on Sunday how doctors warned that he could have killed himself.
"I was at the point where anything — prescription drugs, non-prescription drugs — I would take. And take them with alcohol, which is ridiculous. The doctors told me, 'You could have killed yourself'."
The TV favourite added how he didn't realise his addiction was a problem and, kept taking the medication while drinking alcohol. 
"I didn't think how dangerous they are," he said. "You just think you know best – I'm in more pain, I'll just whack another one down. That's the danger – self-medicating."
McPartlin revealed how he asked his make-up artist wife Lisa Armstrong to call an ambulance earlier this year in the early hours of the morning.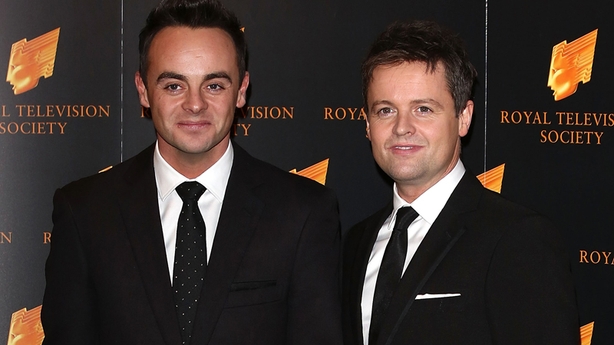 "It was five in the morning and I was screaming in pain so I rang Lisa. She was upstairs because I was living in the living room because I couldn't get around.
"I said, 'You're going to have to call me an ambulance. I'm in a bad way'."
He added: "I was insane. It sends you crazy. It was to the point of hearing things, seeing things in the garden and still the pain was getting worse.
"I was depressed through the whole thing because I was in pain and immobile," he said.
Fans have been taken to social media in their droves to praise McPartlin's honestly and bravery by talking about his personal situation.
So pleased to see you're getting better xx

— Stacey Peaks TT3 (@GbArmy) August 13, 2017
Wishing you all the best so happy for you. Sending you lots of positive vibes xx

— 🏃🏻‍♀️Linda🏃🏻‍♀️ (@linny_pinnyx) August 13, 2017
You have set an example to all who are in the position you have been in. We  are so impressed with your courage. Xx

— Sandra Royal Smith (@Roy37Smith) August 13, 2017