Former Doctor Who star David Tennant has backed Jodie Whittaker being cast as the new and first female Doctor.
In an interview with US TV host Stephen Colbert, Tennant said he couldn't think of "someone better" for the role.
"I'm delighted," he said. "Well, you know, she's been on Broadchurch for three seasons, so I know her very well. She's a mate of mine.
"A couple of days before it was announced I get this phone call from her and she's in sort of a tunnel of excitement and panic. But it's brilliant.
"I can't think of someone better to join the gang and be poised to take it to a whole new level."
When Whittaker was announced as the first woman to play the Doctor, social media and message boards were filled with misogynistic comments about a female taking on the role.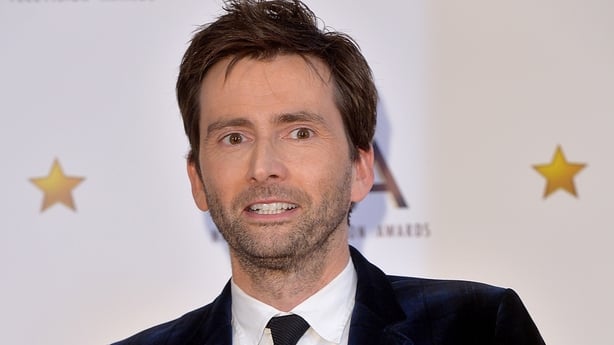 The BBC even issued a statement justifying the move, explaining it has been "established in the show that Time Lords can switch gender".
Tennant wasn't surprised over some of the responses. "Whenever the Doctor changes there's a backlash because that's a character that people love, so people get very affectionate about the Doctor they knew," he told Colbert.
When Tennant landed the gig he read disparaging remarks about himself. He recalled: "Who's the weasely looking guy? Who's this? I like the last guy. This is not gonna work for me. This show is dead to me. I resign from the Internet."
When Whittaker finally makes her debut as the 13th Doctor, Tennant believes that all the social media noise about her "will be irrelevant almost immediately".
He added: "The Doctor can be whatever he needs to be. It's about finding the right performer at the right time and that's Jodie without a doubt."
Here's the interview:
We need your consent to load this YouTube contentWe use YouTube to manage extra content that can set cookies on your device and collect data about your activity. Please review their details and accept them to load the content.Manage Preferences