Actor Dominic Cooper, who is in a relationship with his fellow Preacher star Ruth Negga, has revealed that he's surprised he doesn't have "loads of kids".
The 39-year-old Mamma Mia! star admitted that having a family is the missing piece in his life, especially as his social group all have young children.
Speaking to Red magazine, he said: "All my friends have kids now. All our discussions on Whatsapp revolve around whether you can fit a buggy on an airplane.
"Everyone does things at their own speed, but I'm always quite surprised that I don't have loads of kids.
"There's probably one last piece of the jigsaw [missing for me]. There's definitely something that needs to shift."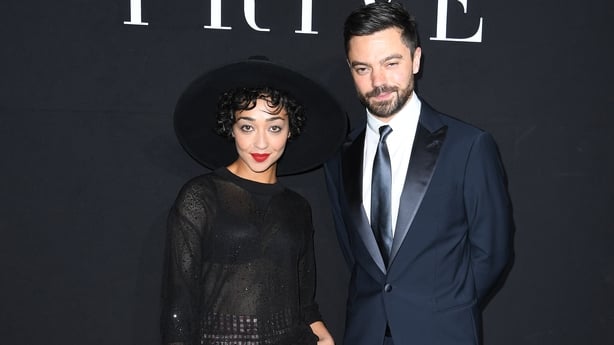 The fiercely private Cooper and Irish-Ethiopian actress Negga have been in a relationship for the past seven years but have largely kept their romance out of the public eye, despite having starred alongside one another in multiple film and TV projects including the fantasy epic Warcraft, as well as AMC's comic-book adaptation Preacher, where they play the hell-raising couple Jesse Custer and Tulip O'Hare.
Recently, 35-year-old actress Negga, who was nominated for a best actress Oscar for her role in the historical drama Loving, also spoke about becoming preoccupied about whether or not to have children, telling Net-a-Porter's The Edit magazine: "By the time you're in a great relationship, it's like, oh, I'm 35. S***. So there is part of your thinking that is: Do I want kids? When? If? How?
"It's there, all the time, preoccupying me. And that's not being an actor, it's being a woman. I don't know what [job] really creates a safe space for a woman to have time out, prolong the human race, and return to work in a very supportive way."