Rolling Stone star Ronnie Wood has revealed that he underwent an emergency operation after being diagnosed with lung cancer.
The 70-year-old guitarist, who is father to two young twins, told The Mail On Sunday's Event magazine that he wondered whether it was "time to say goodbye".
He revealed how his doctor made the discovery after undergoing health tests before the upcoming Rolling Stones tour.
"I've had a fight with a touch of lung cancer," Wood revealed. "There was a week when everything hung in the balance and it could have been curtains - time to say goodbye. You never know what is going to happen."
The veteran rocker gave up smoking a year ago, before his twin daughters Gracie Jane and Alice Rose - with wife Sally Humphreys - were born.
The diagnosis was revealed after a doctor taking routine tests asked Wood if he would like to "go deeper" and have his heart, lungs and blood checked.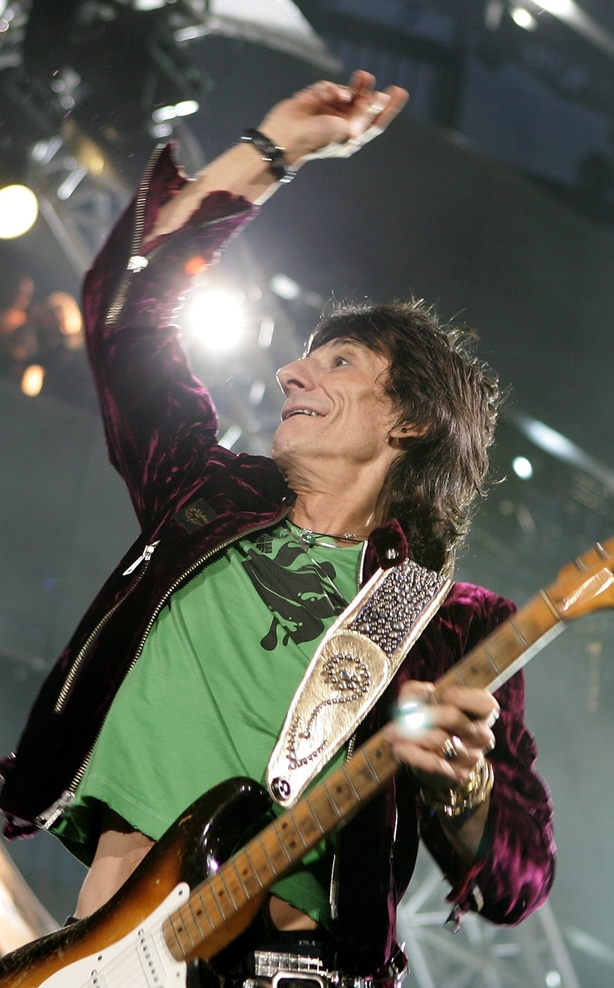 "Then he came back with the news that I had this supernova burning away on my left lung," Wood said. "And, to be totally honest, I wasn't surprised."
The musician said he told the doctor: "Just get it out of me."
Wood underwent a week of tests, saying that if it had spread to his lymph nodes "it would have been all over for me".
The guitarist, who now undergoes checks every three months, said he had decided not to have chemotherapy if the news turned out to be bad - just so he could keep his spikey haircut.
"It's more I wasn't going to lose my hair. This hair wasn't going anywhere," he said.
A week later "they came back with the news that it hadn't spread and I said, 'Let's get it out now'. Just before I closed my eyes for the operation I looked at the doctor and said, 'Let battle commence'."