Game of Thrones star Emilia Clarke has admitted that it was "weird" when her character Daenerys Targaryen and Kit Harington's Jon Snow finally shared scenes together in the last episode of the HBO fantasy show, The Queen's Justice.
It has taken seven long seasons, but the two intense, doggedly serious leaders finally crossed paths as Jon Snow headed to Dragonstone to try and enlist Daenerys' help in defeating the White Walkers.
British actress Clarke, who wears an elaborate braided blonde wig to play the Queen of Dragons, joked that she wasn't happy to have another luscious-haired actor on her set when they were filming the scenes.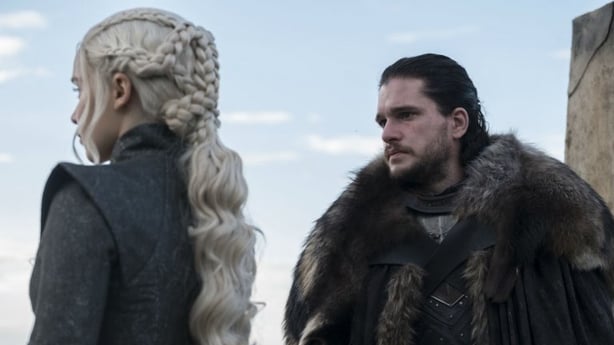 In an interview with Entertainment Weekly, she said: "Both of us were going, 'Ahhh what are you doing on my set!?' This is weird… There's another Hair in town, and I don't like it!"
Harington agreed, saying: "We were both kind of freaking out", before adding that he needed some help with recalling details of Daenerys' story, "I asked Emilia what her dragons were called again."
The actor went on to speak about the unique experience of shooting their first scene together after many years of starring in the show.
"Usually you start working on a movie and meet [a costar] for the first time and you develop chemistry on screen over time," Harington said.
"Here, you know somebody for seven years and you've watched their character on screen all that time. So it's a unique experience as an actor to come together and know the world is watching."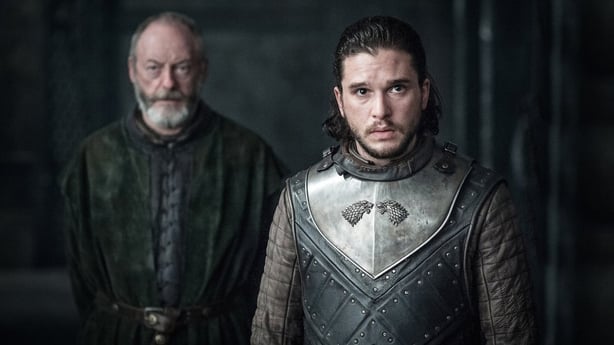 Watch a teaser for the next episode in the seventh season of Game of Thrones below.