Coronation Street star Jane Danson (Leanne) has revealed that she and her co-star Simon Gregson (Steve) were "a bit baffled" initially when they learned of their characters' proposal storyline.
On Friday night's episode Steve will pop the question in public to Leanne in the hopes they can become a proper family unit with baby Oliver - who is wearing a 'Will you marry my Daddy?' baby-grow for the occasion.
When they learned of the storyline first, Jane Danson who plays Leanne admitted that she and Simon Gregson, who plays Steve, were surprised by how "out of the blue" it seemed.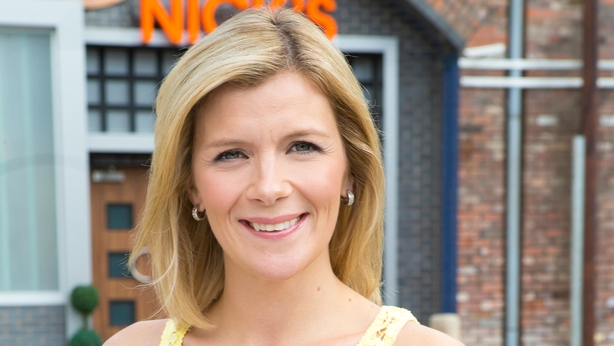 "We were both a bit baffled, as it came out of the blue," Danson said. "But then once we started working together and the storyline became clear, we both realised how much fun it could be and we could see how Steve could find himself in this situation and manage to drag Leanne into it with him!
"They very possibly could make a good couple. When they sit down and talk about it, they both feel that on paper it could work. But is there a spark there? Can you have a relationship without that spark?"
On the public nature of the proposal, she said Leanne would view it as "a little bit of emotional blackmail".
"It's in the middle of the street just as she is about to dump Steve, so she is really put on the spot. She feels as though it is a little bit of emotional blackmail. Steve knows she wants a proper family life for Oliver, so he has used the one thing that might strike a chord with her," she said.
"Leanne is quite horrified to find herself in this situation, in the middle of the street with everyone watching. She feels the pressure is really on her. The father of her child is proposing to her, so can she dump him in front of everyone?"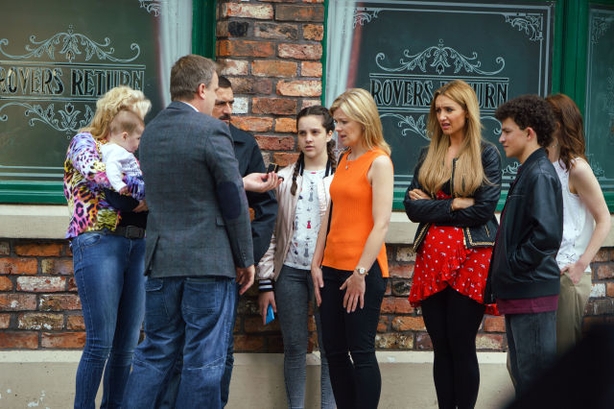 Gregson is also sceptical about the longevity of a potential relationship between the pair saying, "It came completely out of the blue, so Jane and I were wondering where it had come from.
"But then after doing one scene with each other and having such a laugh, we could see the dynamic of where the pair of them might go. So it was a lot of fun and we started to see how there could be a future for them as a family.
"But there is no sexual chemistry between them – it worked once obviously, but it isn't really there, which is going to make it tricky."
Coronation Street can next be seen on TV3 and ITV, Friday at 7.30pm. For more spoilers from your favourite soaps, click here.