The Wanted singer Tom Parker has revealed that he was "petrified" making his stage debut in the musical Grease, but says he now feels like he deserves his role in the production.
The show, which is currently running at the Bord Gáis Energy Theatre in Dublin, sees Parker play the lead male role of Danny Zuko - made famous by John Travolta in the classic 1978 film.
Parker told RTÉ Entertainment: "Put me in front of 20,000 people singing The Wanted songs and it wouldn't bother me, but a 2,000 [strong] theatre audience who are expecting a certain style, a certain standard . . . It's just a totally different ball game. I was petrified."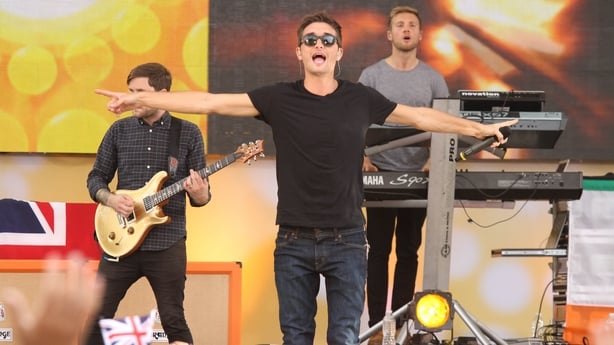 The 28-year-old Bolton-born singer added that being on stage is "really exposing."
"In a band, if you forget your line you just put your mic out and they'll sing it for you," he said. "Onstage, if you miss a line, you're on your own."
Parker's Grease co-star Louisa Lytton, who is well known for her stage and TV work including playing Ruby Allen in EastEnders and taking part in Strictly Come Dancing, said her biggest challenge was the musical aspect.
"For me, the biggest challenge was singing in front of thousands of people," she told RTÉ Entertainment.
"I went to Sylvia Young [theatre school]; I've trained in all three, but singing was never something I ever imagined doing, if I'm honest, having come from a TV background."
"I feel like I've come such a long way," she added.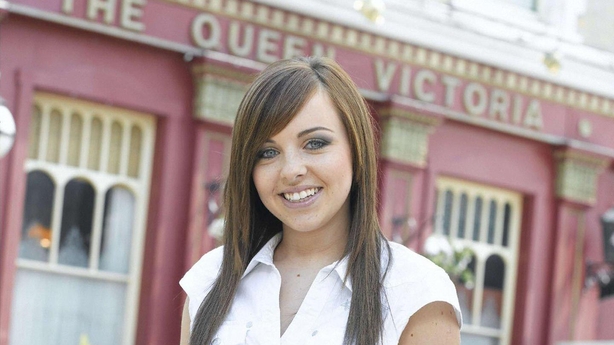 Parker added: "It was tough to grasp the 'triple threat' - the dancing, singing and acting thing all in one go. The singing thing has always come naturally to me since I was a kid, but to try implement all three together . . .
"The majority of the cast have had years of training and had real time to learn their craft and I had three weeks. I feel like I was learning as I went at times, which was hard.
"I think for a good few weeks I felt a little bit misplaced, to be honest with you, because I wasn't that confident and comfortable with what I was trying to achieve. But I feel good now and I feel like I deserve my place there."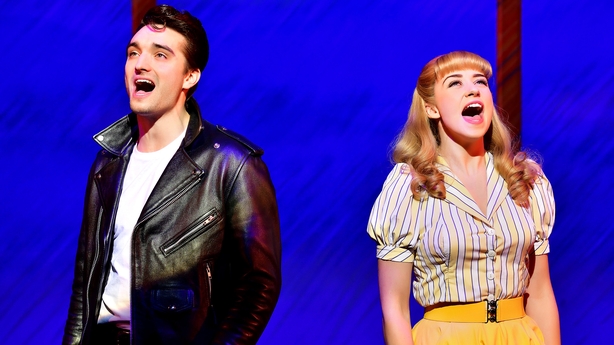 Both actors were big fans of the all-singing, all-dancing film Grease, which starred Travolta and Olivia Newton John as two high-schoolers who have a summer romance, while Stockard Channing played Lytton's character, Rizzo, on the big screen.
"Genuinely, I don't think I've met anyone who doesn't like Grease," Parker said. "It's such a feelgood film and it's a really easy storyline to get a hold of.
"When people come to see the show they know they're going to have a good time and I think from the minute the curtain goes up, the audience know they're part of the show and not just watching it.
"I think that helps us as performers; it's good to have the audience engaged in your performance."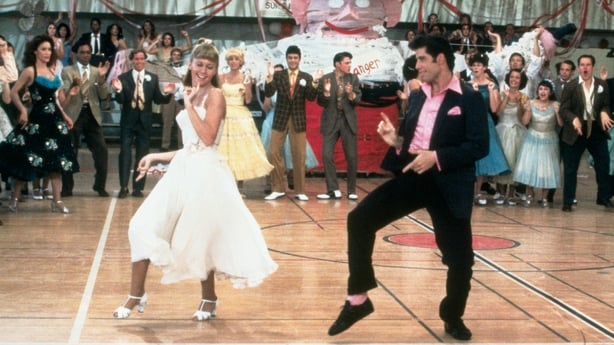 Theatre audiences are already well-acquainted with the Grease soundtrack, and Parker says Grease Lightning, in particular, has people grooving along in their seats, while Lytton says her favourite song is the title tune, which she describes as "such an amazing track."
The pair have been touring the musical for the past five months and are just midway through the run, with the show concluding on New Year's Eve. They debuted the production in the Bord Gáis Energy Theatre on Tuesday, which Parker said went extremely well.
"Really good audience, beautiful theatre, lots of Guinness, all good!" he said.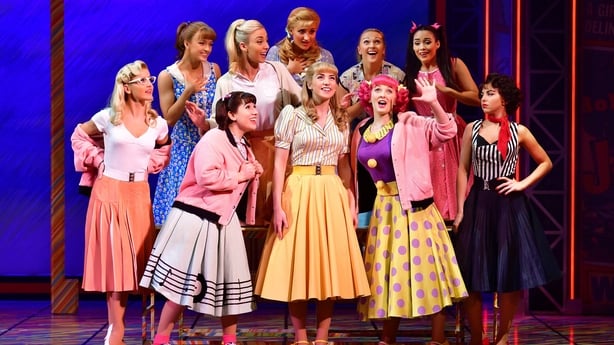 However, touring so intensively and being away from their families has its downside.
"It's tough," Lytton admitted. "And every day you wake up and think, 'How the hell am I going to get through today?' just because voice-wise, and you're knackered.
"But it's the sort of show that the moment you get there, and the curtain goes up and the music goes on, the adrenaline kicks in and the audience are behind you the whole way."
Parker said he wouldn't take on such a lengthy touring production in the future.
"I would do musical theatre again, but not ten months," he explained. "It takes up so much of your life, the touring aspect of it.
"If it was something in the West End that was ten months I would take it in a heartbeat, because you can go home, you can have normality in your life. With this, when you've got a fiancée and you've got dogs at home, it's really tough."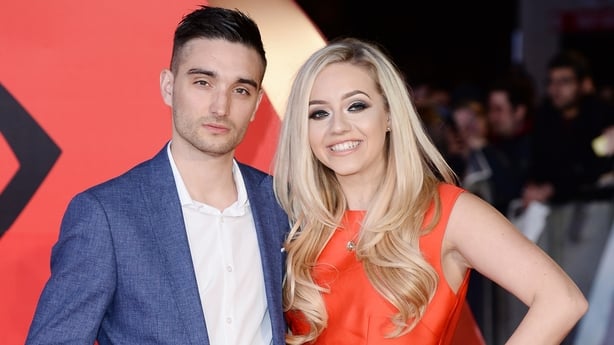 "That is the only difficult aspect of it, the touring," Lytton added.
"But it's fun," Parker continued. "When you've got a good company and you've got good people around you, it does help."
Grease the musical runs at the Bord Gáis Energy Theatre until August 12, click here for more information.