John Byrne enjoys a wide-reaching and informative documentary about the ongoing public row between Jay-Z and Kanye West.
The spat between Jay-Z and Kanye West isn't your average hip hop row and is certainly far removed from the previous East Coast-West Coast rows that left far too many people dead.
Monday night's documentary on Channel 4, Public Enemies: Jay-Z v Kanye showed that their falling out owes more to the fact that they're probably the two African-American males with the highest profiles, and are giants, not just in the music world, but also in other commercial endeavours.
Tapping into rare footage and using interviews with people who have known them from childhood - all the way up to more recent times as they became hugely successful stars - the documentary offered a great insight into what makes these two tick.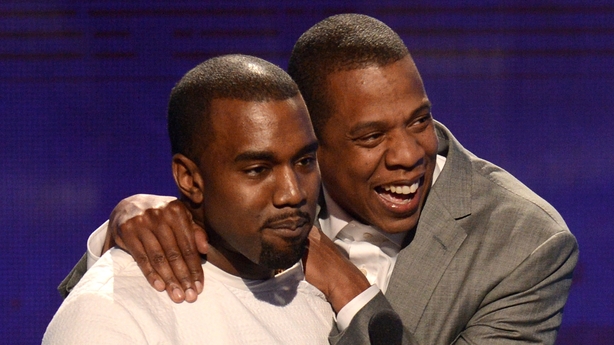 It also pointed out the glaring differences. For one, they come from starkly different backgrounds.
Jay-Z was born Shawn Carter in 1969, and grew up in the less-than-salubrious surroundings of the Marcy Houses in the Bedford-Stuyvesant neighbourhood of New York's Brooklyn. A place "with no hope" as one childhood friend noted, where there was only thing to do: get out of there.
On the other hand, Kanye West was born almost eight years after Jay-Z and raised in the suburbs of Chicago. "Kanye comes from a solidly middle-class background. Not from the street at all."
The only child of single Dr Donda West, a civil rights veteran and English professor at Chicago State University, he was brought up to believe he could do anything.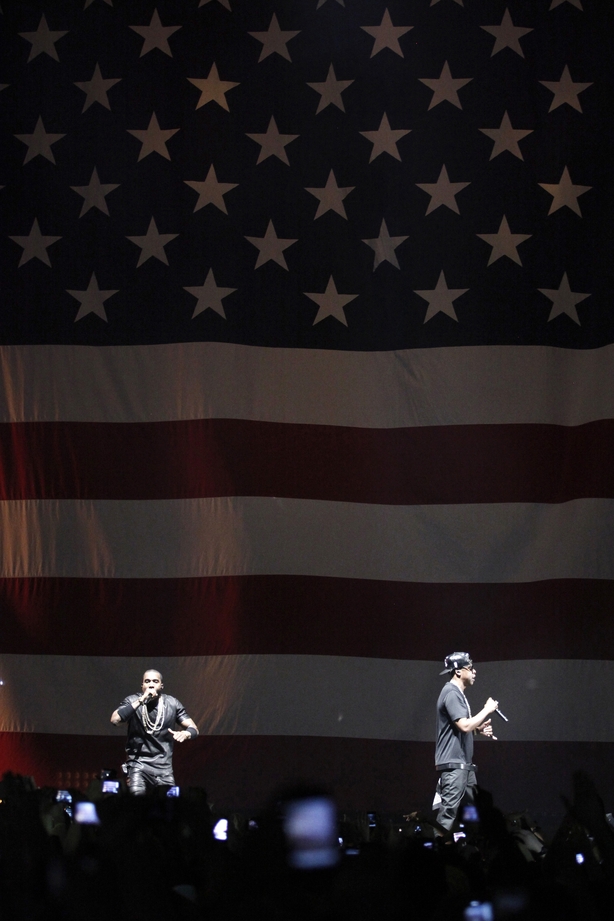 After ditching teenage drug-dealing for hip hop, Jay-Z's career took off after a trip to London, where he met rapper Monie Love, who laughed about it but could see his head was turned.
By the time Kanye was looking to make his breakthrough in the late 1990s, the one who could get him there was Jay-Z, who set up own label, Roc-A-Fella, in 1996. He became a beat-maker for the label, but wasn't perceived as a rapping talent.
Kanye took things into his own hands after a traffic accident left his jaw wired. He recorded Through the Wire, made a video and sneak-released it to MTV. His career was up and running.
Meanwhile, Jay-Z was expanding his business interests and making Crazy in Love with his girlfriend Beyoncé. He announced his retirement from music and organised a farewell gig at Madison Square Garden. Everyone was there - except Kanye West, who wasn't invited.
We need your consent to load this YouTube contentWe use YouTube to manage extra content that can set cookies on your device and collect data about your activity. Please review their details and accept them to load the content.Manage Preferences
That's when the public bitching started, and then Kanye released The College Dropout album to usurp Jay-Z's Black Album at the Grammys.
Then, in the wake of Hurricane Katrina, Kanye said on a charity promo: "George Bush doesn't care about black people", which delighted his old friends. Jay-Z, meanwhile, was more diplomatic and climbing up the corporate ladder.
A key moment in the gradual disintegration of their relationship occurred when Kanye's mother died in 2007. It was a "before and after moment" as one commentator put it.
Perhaps the greatest difference between the two, it's argued, is the way they lead their private lives. While Jay-Z and Beyoncé are more compartmentalised - they're "Let's do the music, let's do the tour, let's go home," as one commentator put it, while "Kanye and Kim don't go off-duty".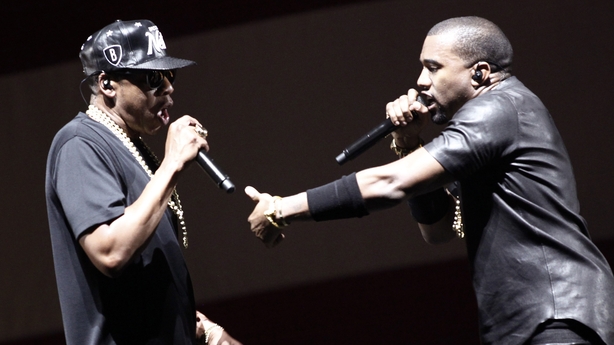 Since his marriage to reality TV royalty Kim Kardashian, Kanye's life seems to be permanently played out in public. Not so, Jay-Z and Beyoncé.
There may be a lesson in that.