Oprah Winfrey has confirmed that comedian and author Mindy Kaling is five months pregnant. There had been rumours since July 17, but they have not been substantiated by Kaling or her publicist before or since Oprah's big reveal.
Speaking in People Magazine Oprah Winfrey said that they were in the middle of promotional interviews for their film A Wrinkle In Time when she broke the news.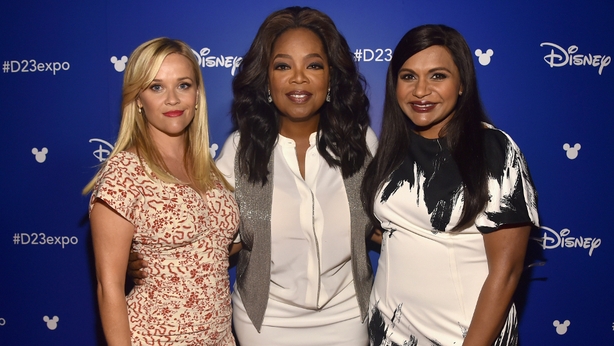 "My mouth dropped," recalls Winfrey. " 'What did you just say?' she said, 'Oh, Oprah, I don't think you know. I'm 5 months pregnant.' And I said, 'WHAAAAT?!'
That was it, and we just kept smiling. And then I said to [Reese Witherspoon], 'Did you know?' and she said, 'I just found out, too.' And then I said to [Wrinkle director Ava DuVernay], 'Did you know?' And she said, 'I just found out.' "
The teaser trailer for Disney's A Wrinkle in Time is here. Watch it now and see the film in theatres March 9, 2018. #WrinkleInTime pic.twitter.com/N3JELMnhdV

— A Wrinkle In Time (@WrinkleInTime) July 15, 2017
It is reported that The Mindy Project star has not told anybody who the father is.
Her TV programme has been renewed for a sixth and final season with ten episodes to be released in September on Hulu, Netflix's rival.
Don't expect a lengthy maternity leave for this busy actress, as she will be the executive producer and will be acting in NBC's comedy Champions.